The Micromaster Transformers are some of my favourite toys ever and the bases were a big part of that. Arriving off in response to the storming success of Galoob's "Micro Machines" toyline, the Micromasters were tiny Transformers covering just about every vehicular corner imaginary. Inevitably this lead to all manner of glorious playsets and ahhhhhh it was just a wonderful time. I miss it. Even with the Transformer's team's penchant for the obscure, if there was one thing from the Transformers I thought we'd never see again – it was Micromaster Bases. BUT I WAS WRONG. Returning under the official moniker of "Modulators", the Micromaster Bases replace the Siege Weaponisers as the lines modular figure. Not only does each base retain its dual base forms, but there's now an added robot mode to make up for the lack of an included Micromaster. Not only that, but it's covered in connection points that allow you to squish compatible toys together to make your own personal fiefdom.
As part of the first wave of Earthrise, we have Ironworks who is a construction site that converts into a weaponised communications array. I am surprised by how well they've not only pulled off the two historic modes, but have also crafted an excellent robot form with pretty great articulation. Thanks to the fantastic Kapow Toys – you can see a full gallery below.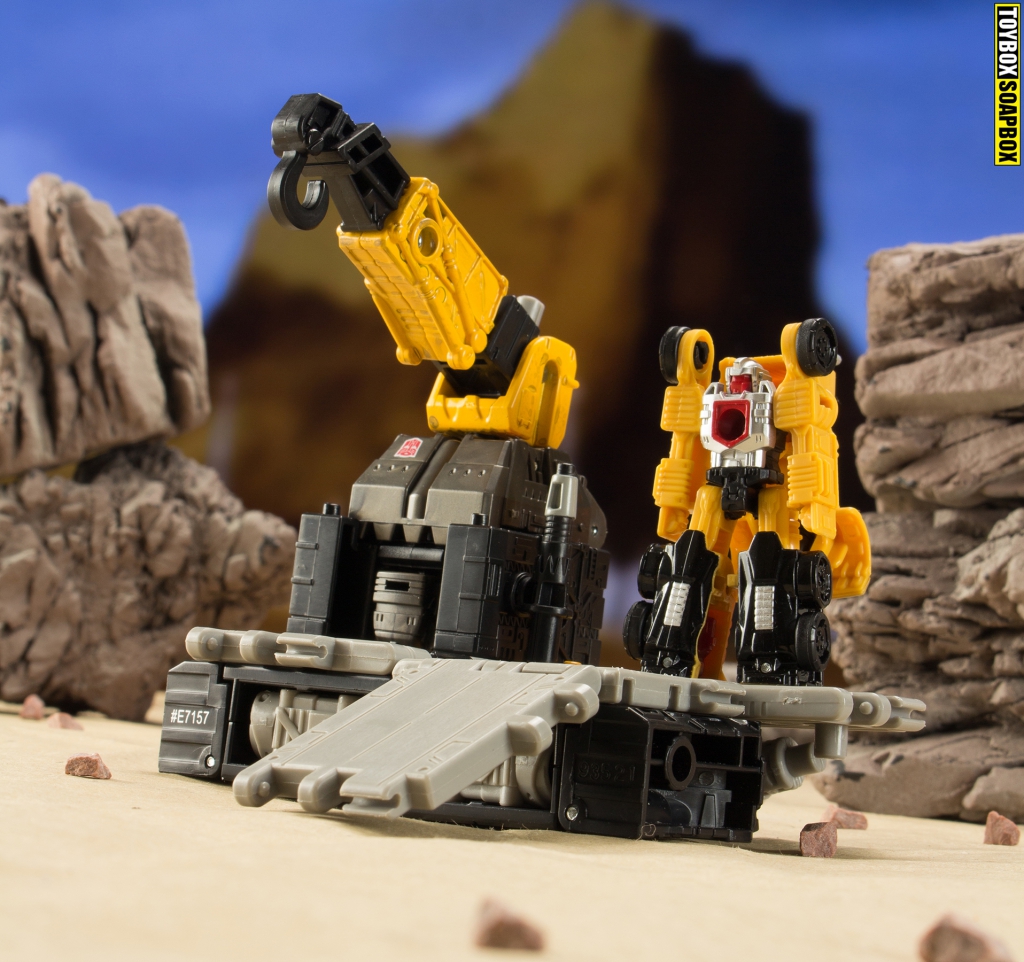 "Strong support needs a good foundation."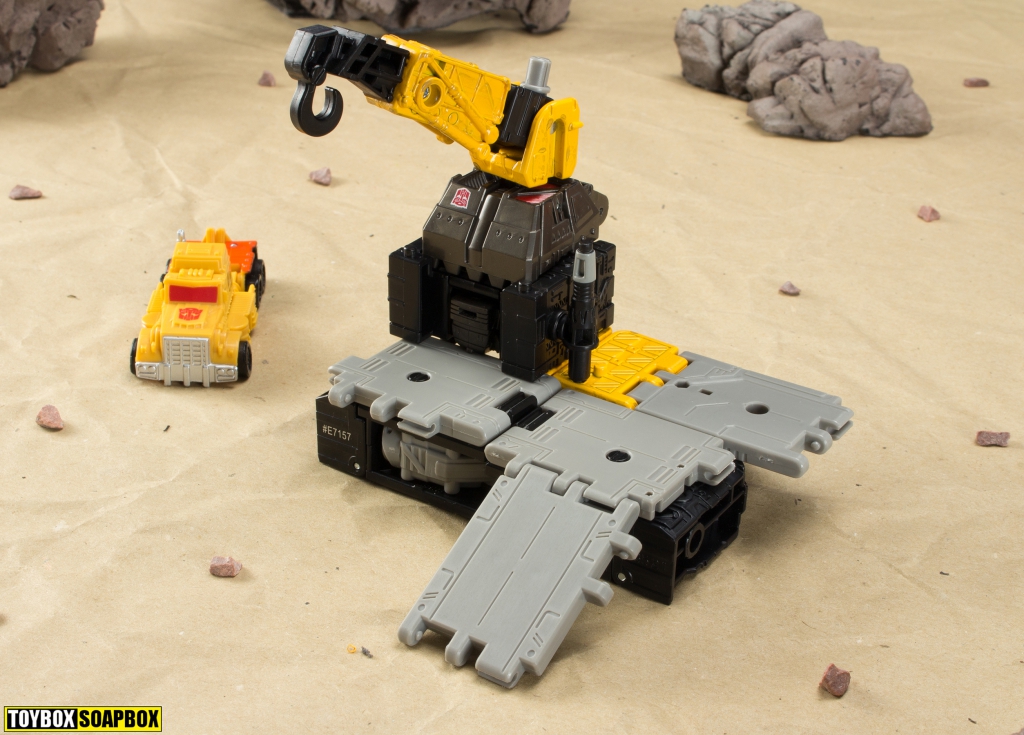 Good job I bought that Siege Micromaster 10 pack at TFNation….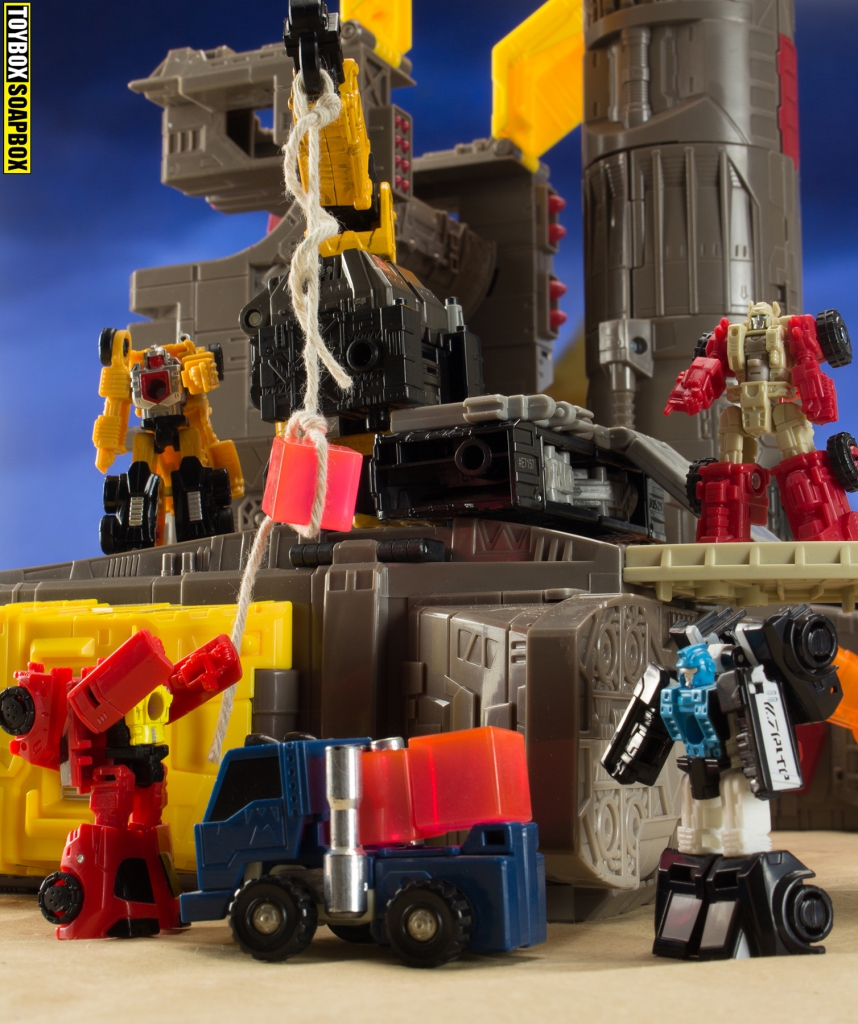 "Be careful. We. Do. Not. Want. To. Squash. Pipes."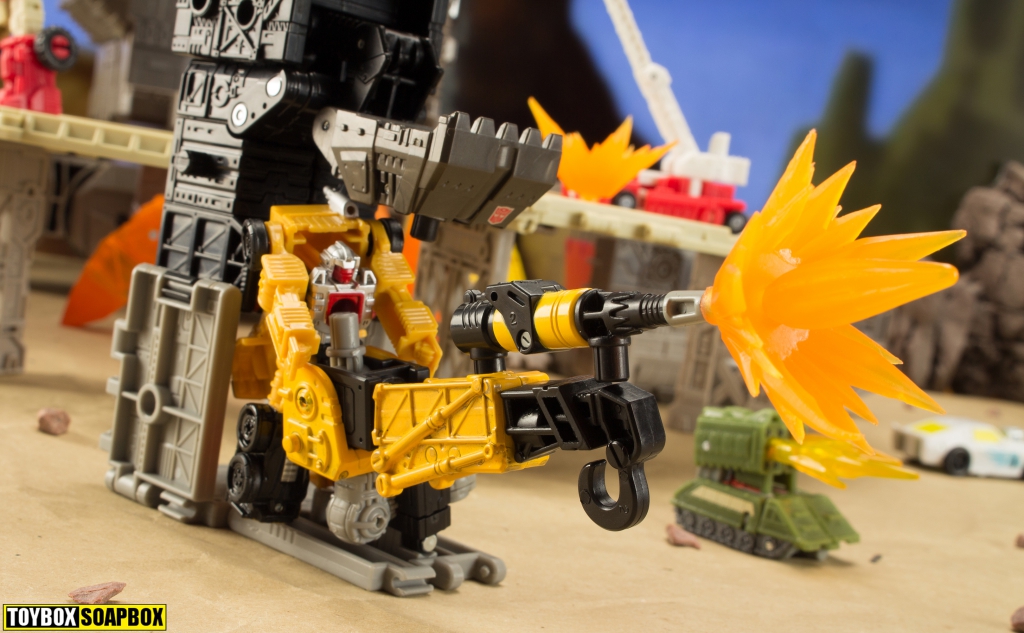 "I may not be able to pick up Channel 5 – but I am amazing at Duck Hunt."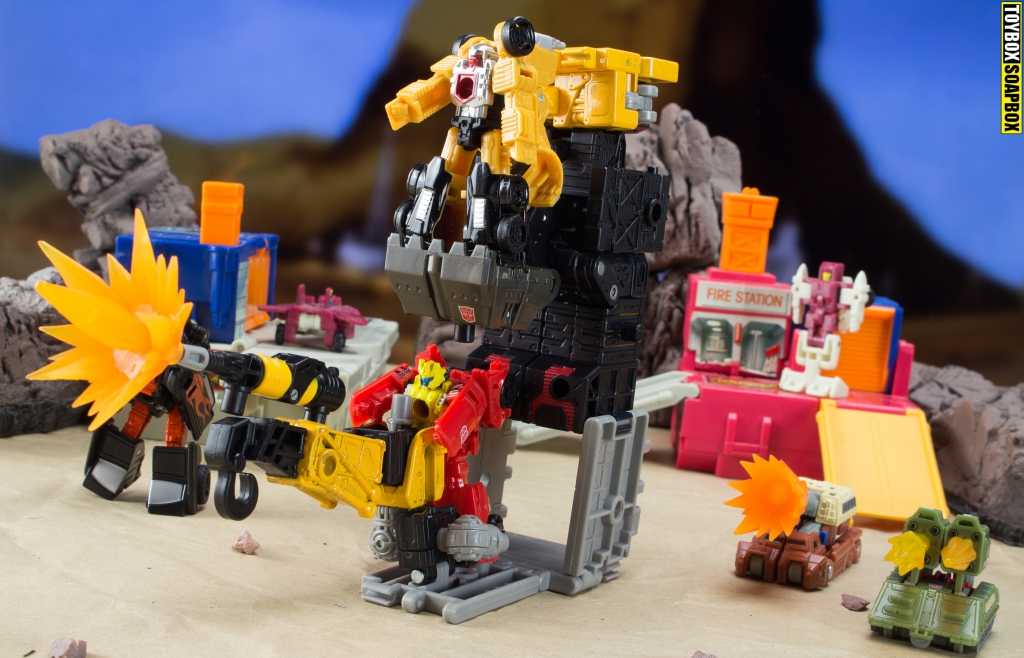 "Micro Machines come in collections of 5!"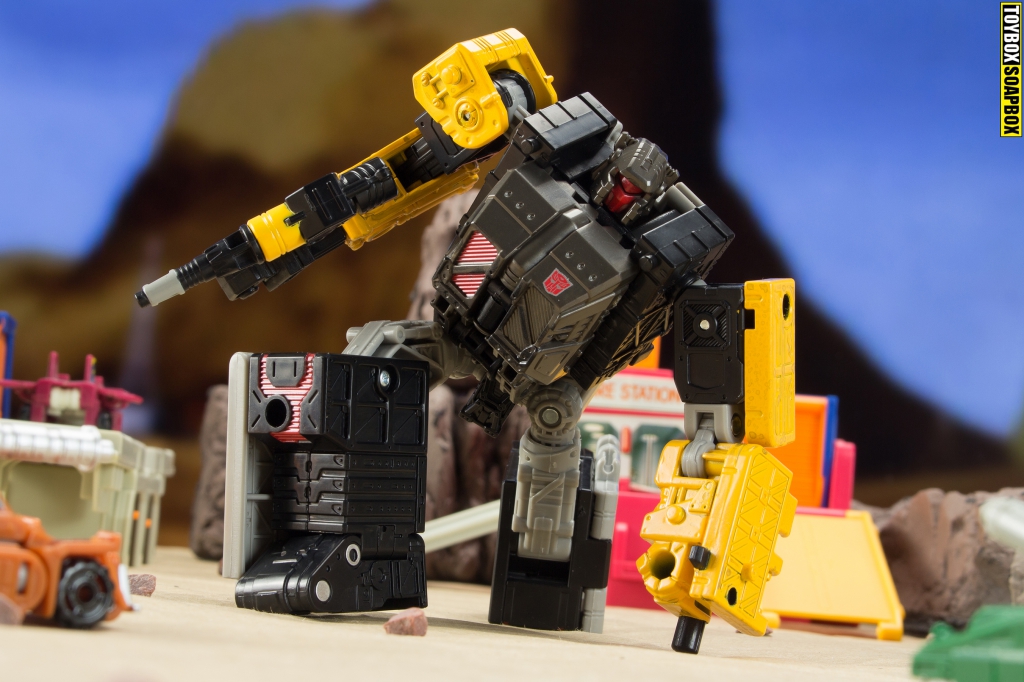 "The Big Dog of the yard."
"They call me the Omega Supreme of The Micromasters. Or at least I want them to."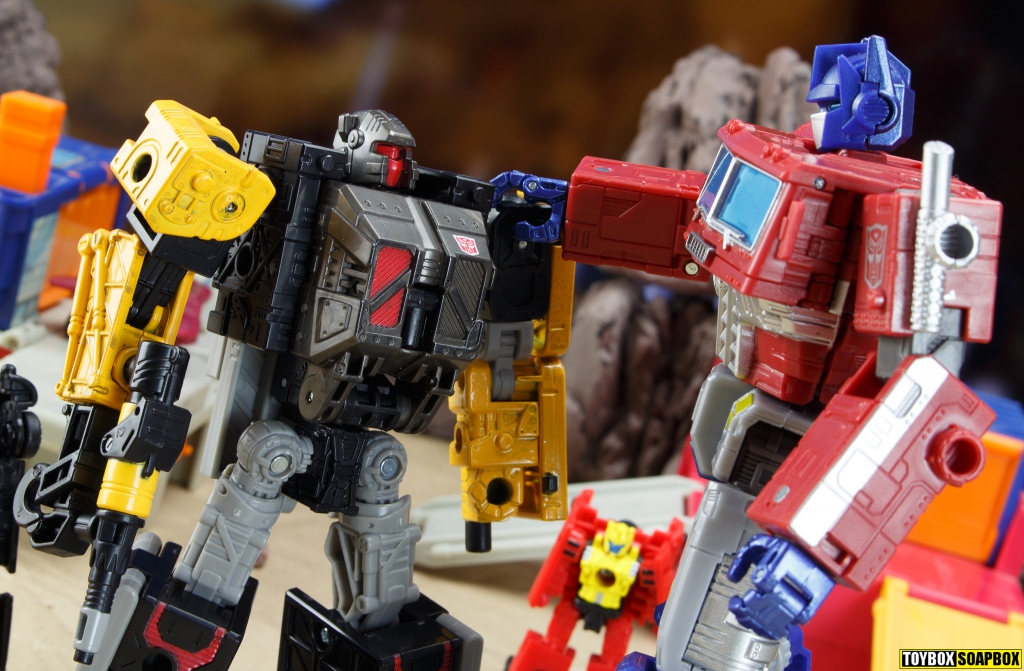 "It's £25 for a signature and £25 for a photo. Separately."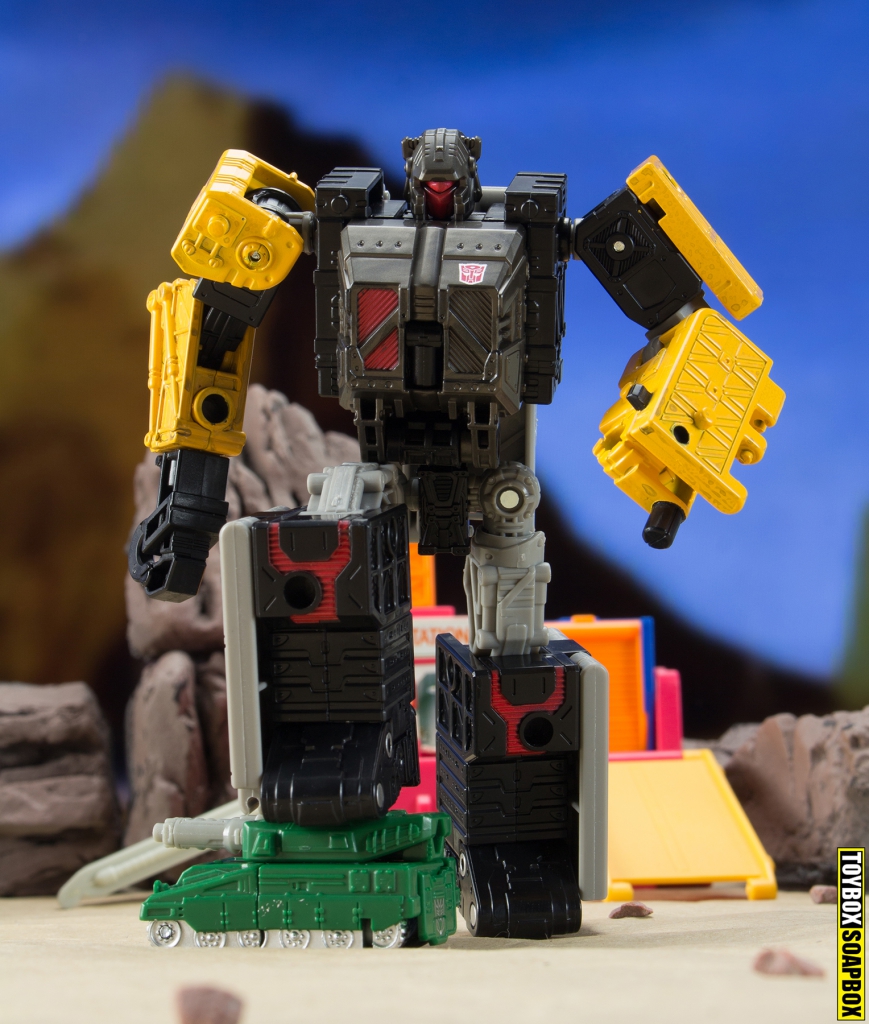 "Got to get in my steps for the day."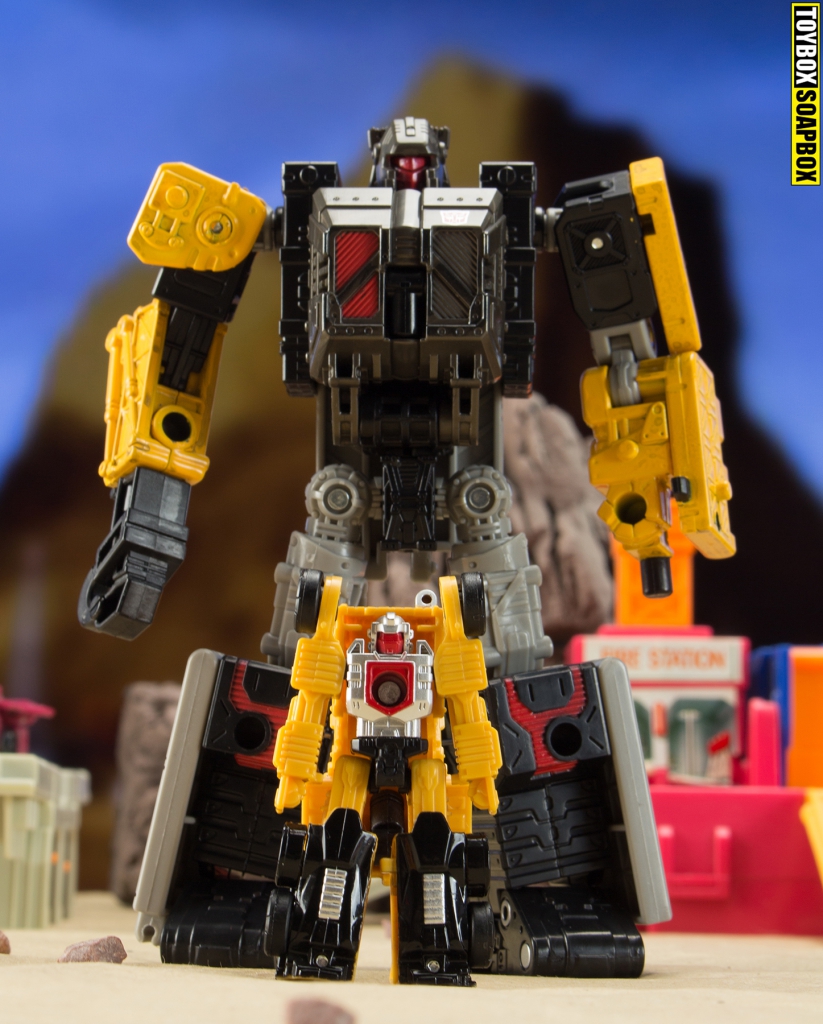 "You vs….taller you."
I'd just like to say a big thank you to the folks at Kapow Toys . Not only do they offer a great service and have all of the latest Transformers toys, but they also stock Marvel, Diaclone, Star Wars, S.H Figuarts, Hot Toys and plenty more of the toys we love. Go check out their store here: www.kapowtoys.co.uk
If you enjoyed this gallery then check out my other Transformers:Earthrise galleries by clicking the links below.
Earthrise Wheeljack Photo Gallery
Earthrise Cliffjumper Photo Gallery
Earthrise Optimus Prime Photo Gallery
Earthrise Starscream Photo Gallery