These are difficult times and in difficult times you often need a distraction to take your mind off things. Maz, who you'll know from TFSquareone, had the great idea to fill a portion of this time stuck indoors by doing reviews of the vintage G1 toys and was kind enough to ask myself and Sixo if we'd like to contribute. Of course, we both jumped at the chance to revisit some of the best toys Beatties ever sold and thus was born – The Great Cybertronian Write Off. Backed up by some quite incredible design work of Tikgnat, this manifested in the form of short, daily reviews that we've been spamming across social media more frequently than Donald Trump says "China".
If these reviews tickle your fancy, you can follow the #GCWO hashtag across social media platforms. Alternatively each of us will be doing weekly round ups on our respective sites – like this very article you're peepers are peepin'.
The calendar for week 1 looked like this.
Day 1: Optimus Prime – @TFSquareone
Day 2: Megatron – @Toybox Soapbox
Day 3: Jazz – @SixoTF
Day 4: Soundwave – @TFSquareone
Day 5:  Prowl – @Toybox Soapbox
Day 6:  Rumble/Frenzy – @Sixo
Day 7:  Wheeljack – @TFSquareone
Click on any of the above links to see the relevant review, and below you'll find both of my week 1 contributions.
2 of 7.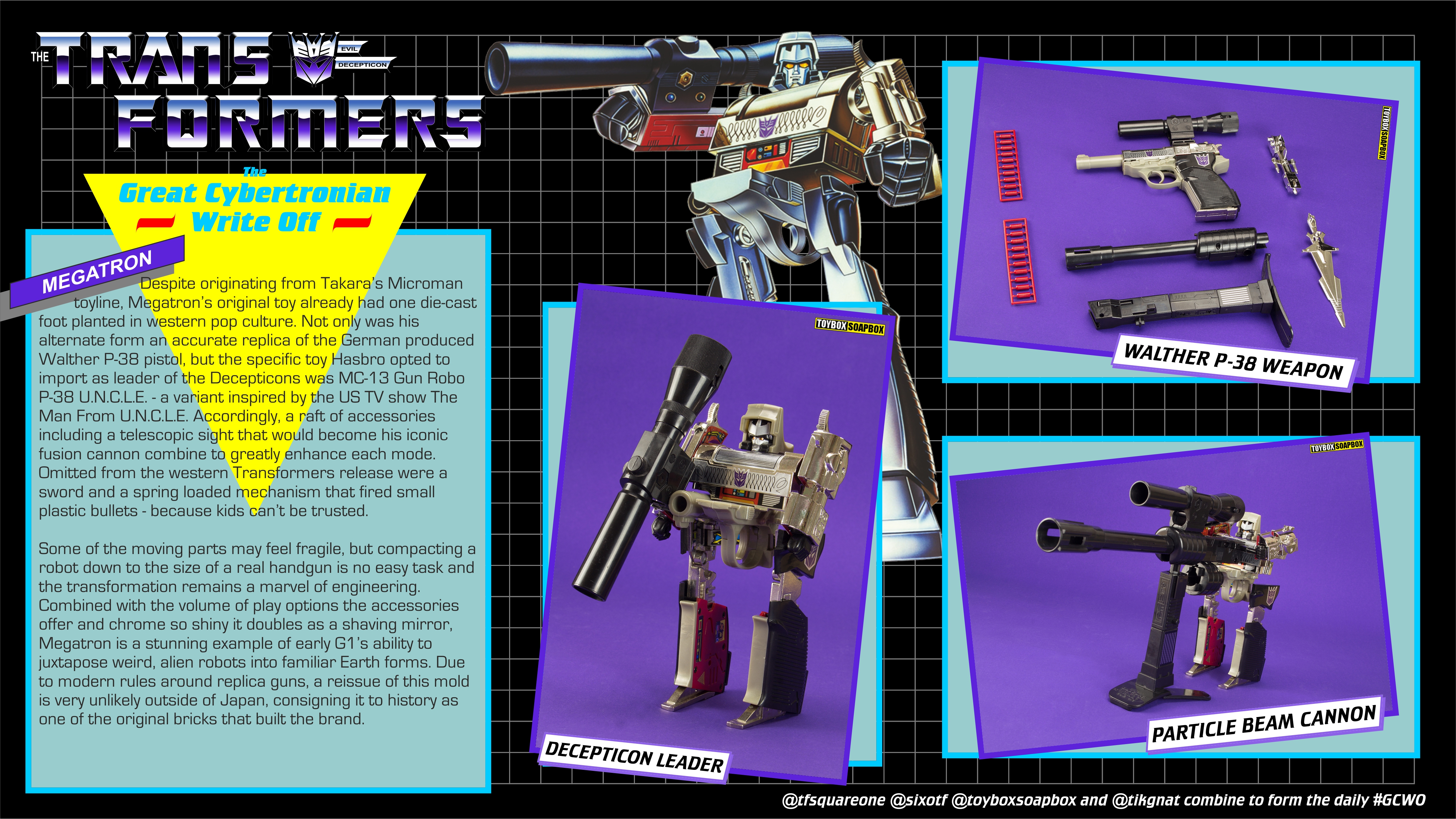 5 of 7.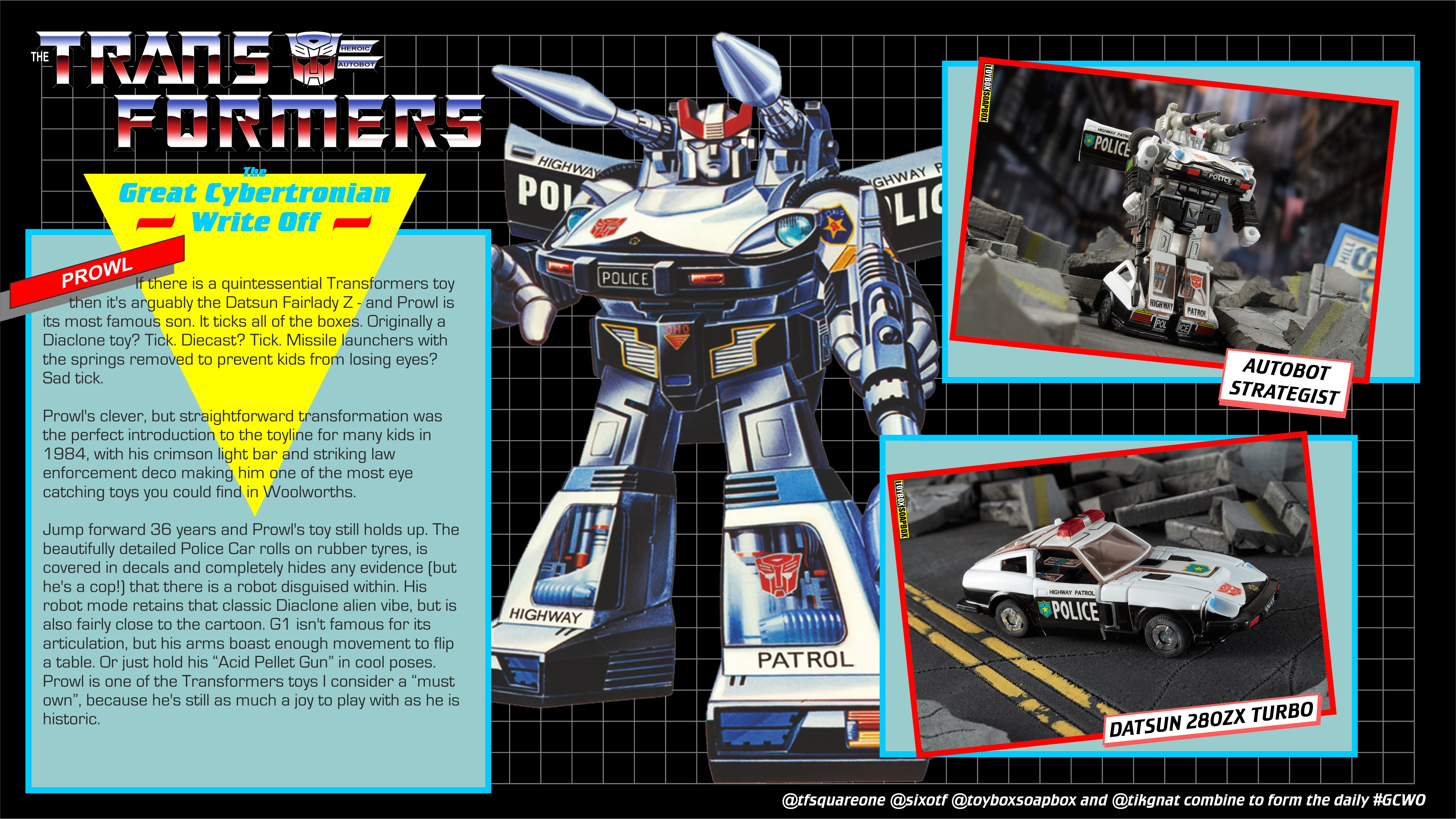 If you enjoy these reviews then by following the various Toybox Soapbox, TFSquareone, SixoTF and Tikgnat social media accounts you will see each one as it's posted daily – along with plenty of bonus material. You can also follow #GCWO wherever good hashtags are used. Check back next week for a roundup of week 2!