Lockdown enters week 2 here in the UK and I've already made my way through my stock of Cheese and Onion pasties. Clough knows what will happen once we've finished off the multi-pack of Discos. Wherever you find yourself in all of this strangeness, I hope that you and your families are staying safe. If you are looking for something to pass 5 minutes then how does about a conveniently timed photo gallery starring the Autobot's favourite crackpot inventor, Wheeljack, sound?
Wheeljack was a key part of the original Autobot lineup. Crashing into Mount St Hillary with his fellow ark crew before being reawakened in 1984 by a yawning volcano, and finding himself on a new planet wearing a Lancia Stratos. He's one of The Transformers most popular characters and regularly appears in new media, including even the live action movies. Sort of. But lets not talk about that. Things are depressing enough without having to be reminded of that. Earthrise gives us the third take on Wheeljack in Generations and it's unarguably my favourite. Thanks to the lovely folks over at Kapow Toys I got the chance to take loads of photos which you can find below.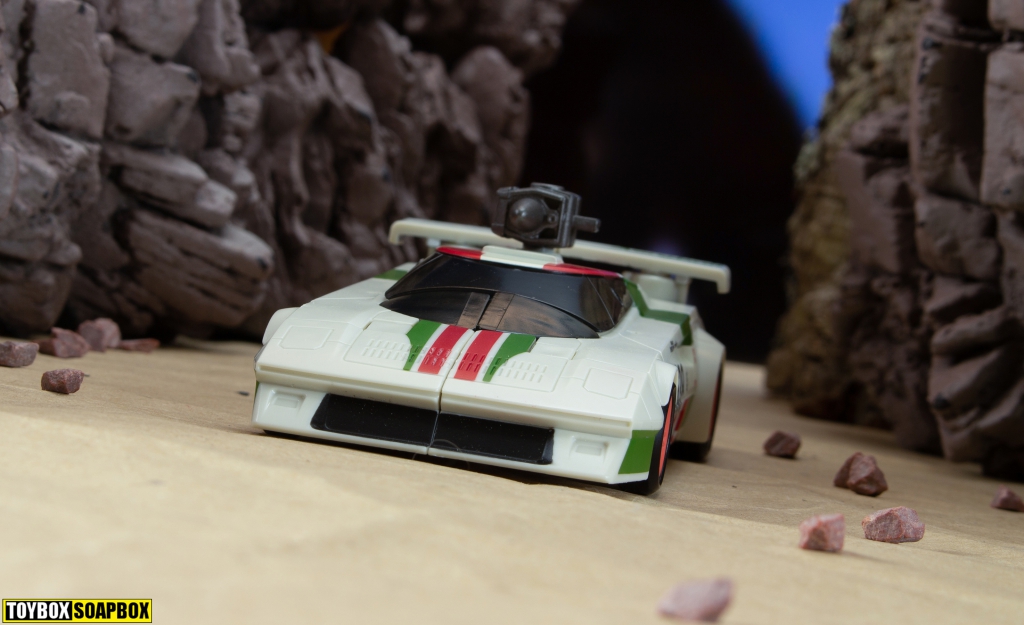 "They're moving real fast they're the only ones who can get there on time…."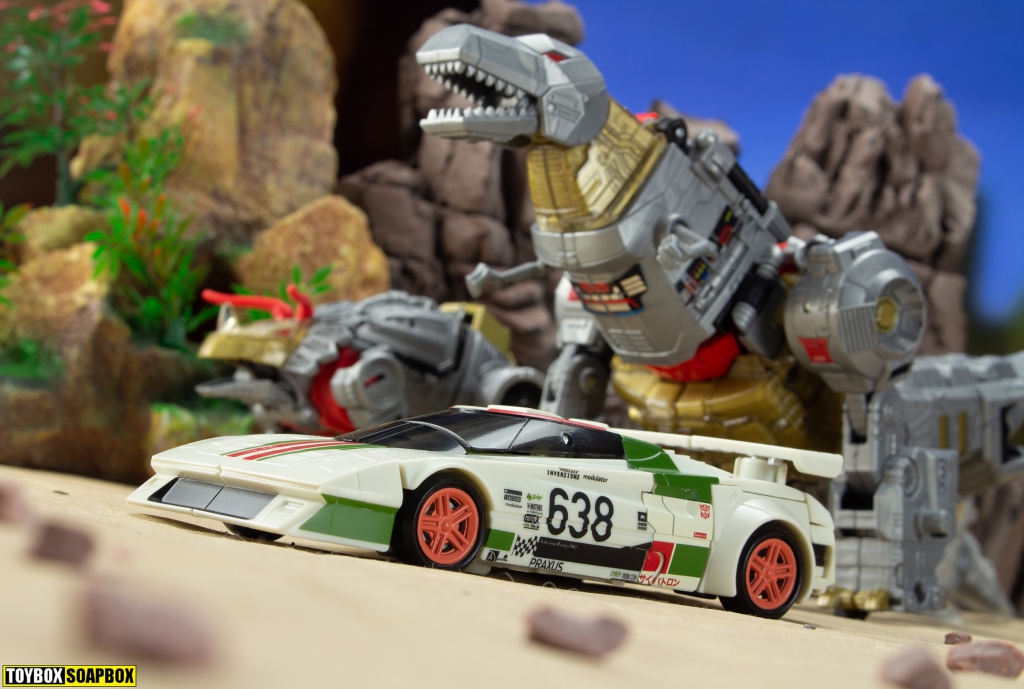 "….and never too far behind they're always fighting' crime."
"On a curve or a face in adventure in the danger zone…"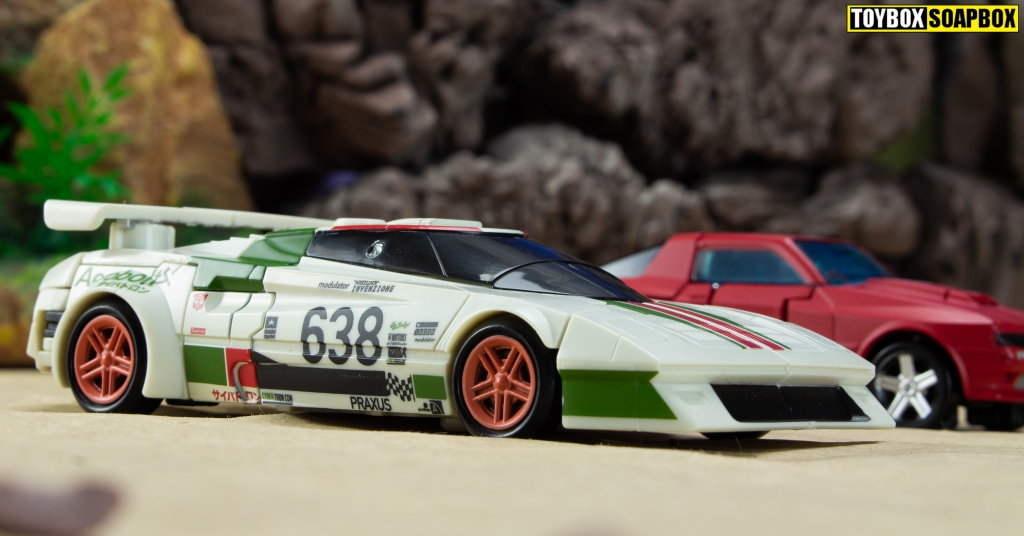 "…pretty soon they'll be off on a mission, come and watch them go!"
"Pole Positionnnnnn! Sit back and watch them goooo."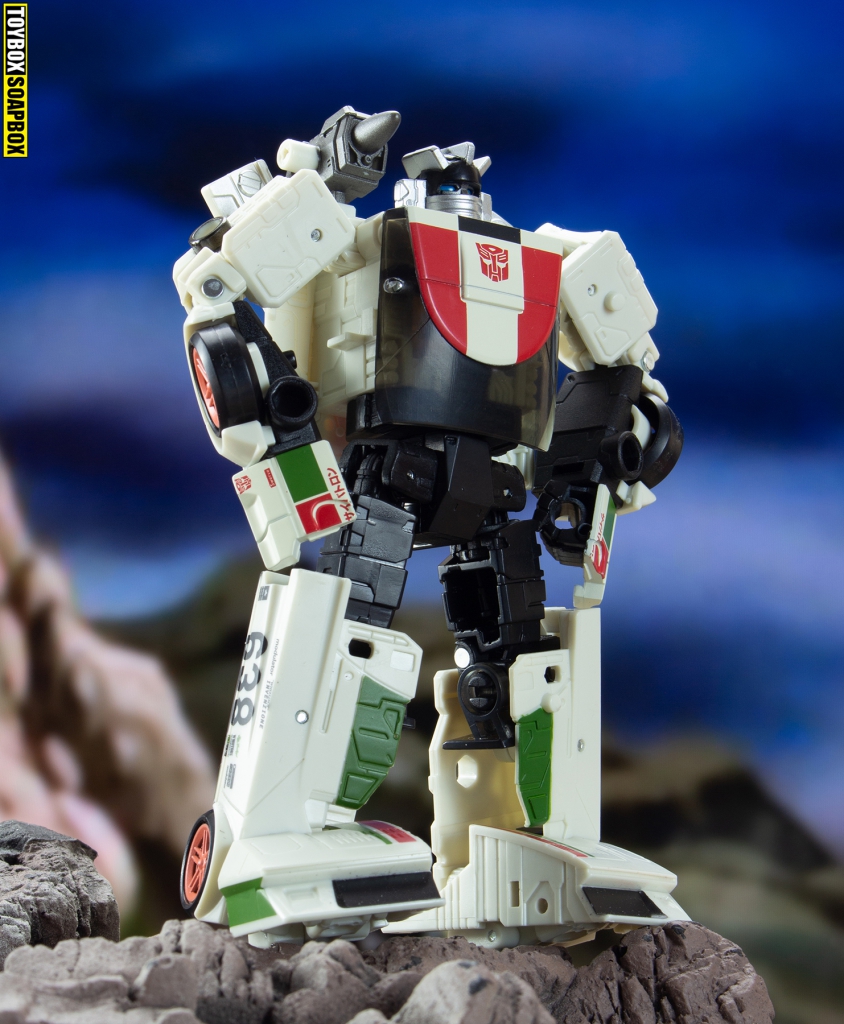 "Never Do What Your Enemy Expects You To Do."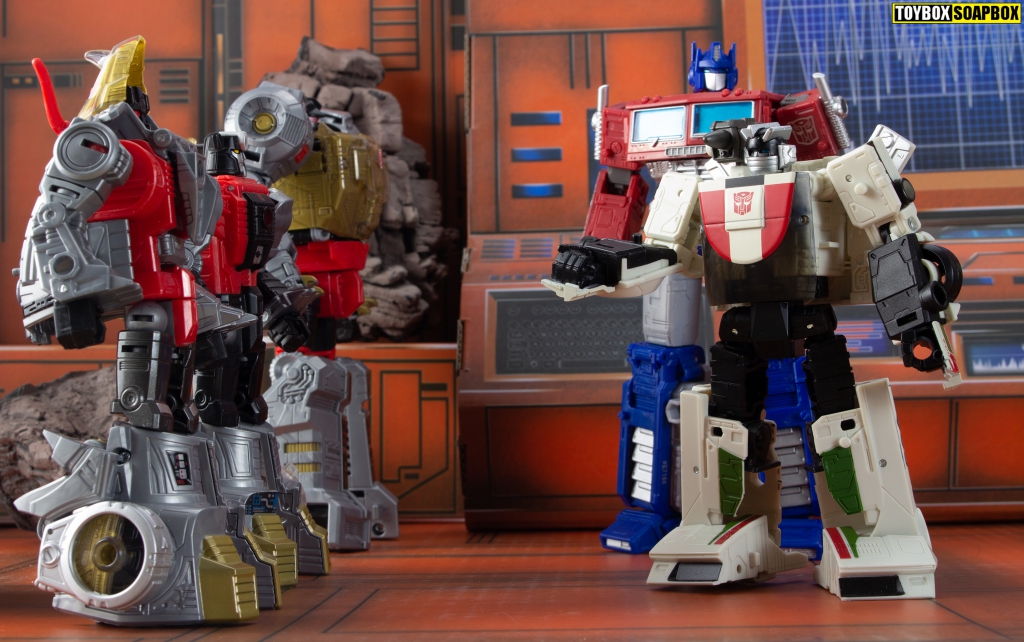 "Introducing: The Dinobots!"
"Yes, I know my neck isn't plugged in correctly – but I engineered it that way on purpose."
"Grimlock, Sludge…and errr… let's not get too attached to his name as it may need to be changed depending on what's considered appropriate in the future."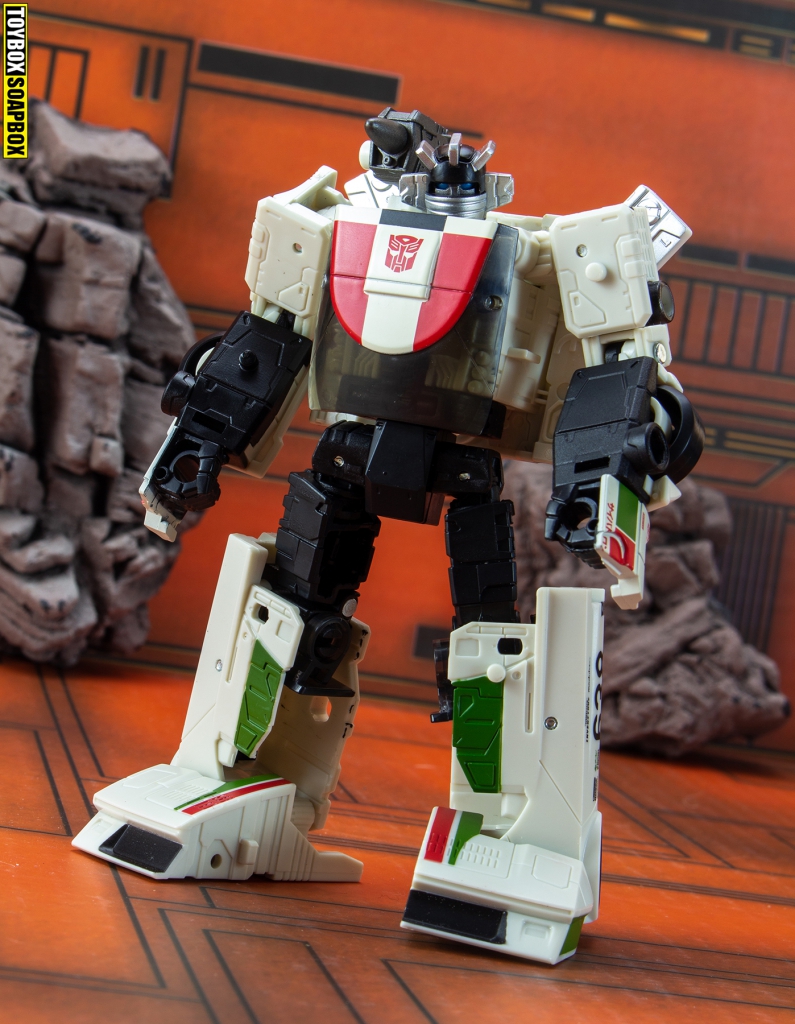 "How many days since the last accident? Well, err, how do you measure days on Earth? Because my lab is currently on fire and I was just on my way to find Inferno."
You can find many of the Earthrise figures either in stock or available to pre-order at Kapow Toys online store. Not only do they offer a great service and have all of the latest Transformers toys, but they also stock Marvel, Diaclone, Star Wars, S.H Figuarts, Hot Toys and plenty more of the toys we collectors love. Go check them out. 
If you enjoyed this gallery then check out my other Transformers:Earthrise galleries by clicking the links below.
Earthrise Cliffjumper Photo Gallery
Earthrise Optimus Prime Photo Gallery
Earthrise Starscream Photo Gallery
Earthrise Grapple Photo Gallery