Excitement for Transformers: Earthrise is currently at near fever pitch levels, the like of which I haven't seen since Walkers Crisps Tazos enthralled my school. New York Toyfair is just down in the hotel reception, checking out after dropping its bounty of new toy reveals, but one Autobot stands above all others – and his toy is already on shelves. I am talking of course about Optimus Prime. Whether he's mowing down a bunch of Decepticons before exploding into the evening sky above Autobot City to the sounds of Stan Bush, or doing his best Air Jordan by slam dunking a basketball in front of a hapless Spike Witwicky – he's the icon of the brand. 
Optimus also gets the best toys but what makes this toy special is that it's a rare appearance for the classic trailer and it's ability to convert into a battle station of sorts. That little drone thing with the claws? It's back! There's no Roller, but you can still turn it into a base mode for your figures, as I did with Optimus, He-Man, Lion-O, Luke Skywalker and pals when Greyskull is closed for cleaning (yes, I had a vivid imagination). Seeing it back is a potent dose of nostalgia and the fact that he rarely has the classic style trailer anymore is quite sad. Though I guess we could just pretend that Optimus had a bit too much Energon and has forgotten which pocket of subspace he parked it in.
Thanks to the lovely folks over at Kapow Toys, I've produced an extensive gallery of photos of the toy which you can find below. If you would like to buy your own Earthrise figures, or even pre-order the new ones revealed at Toy Fair, then Kapow have got you covered and you can find them all listed here: Transformers Earthrise.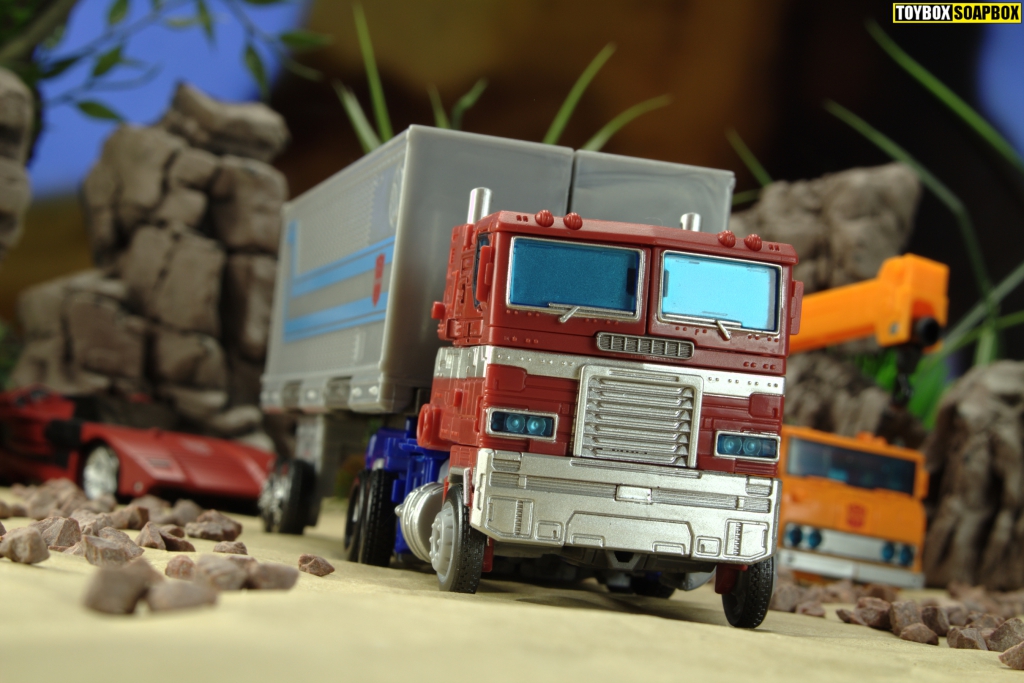 "Autobots – ROLL OUT!"
"Atlanta to Texarkana and back in twenty eight hours? That ain't never been done before, not in no rig."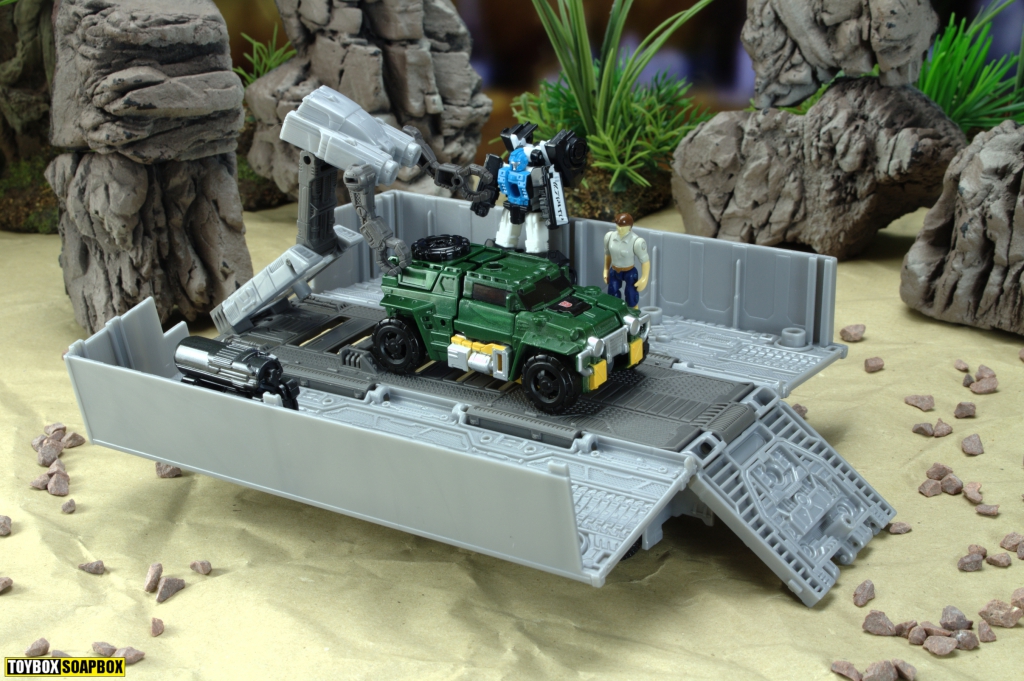 "All your base are belong to us."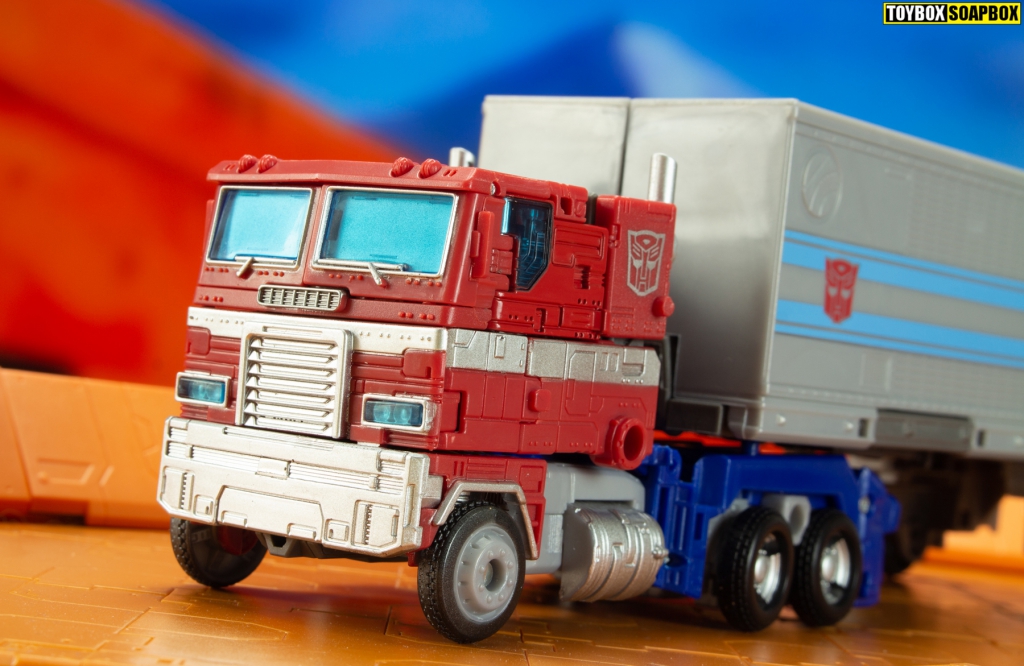 "After all is said and done. You've never walked you've never run…."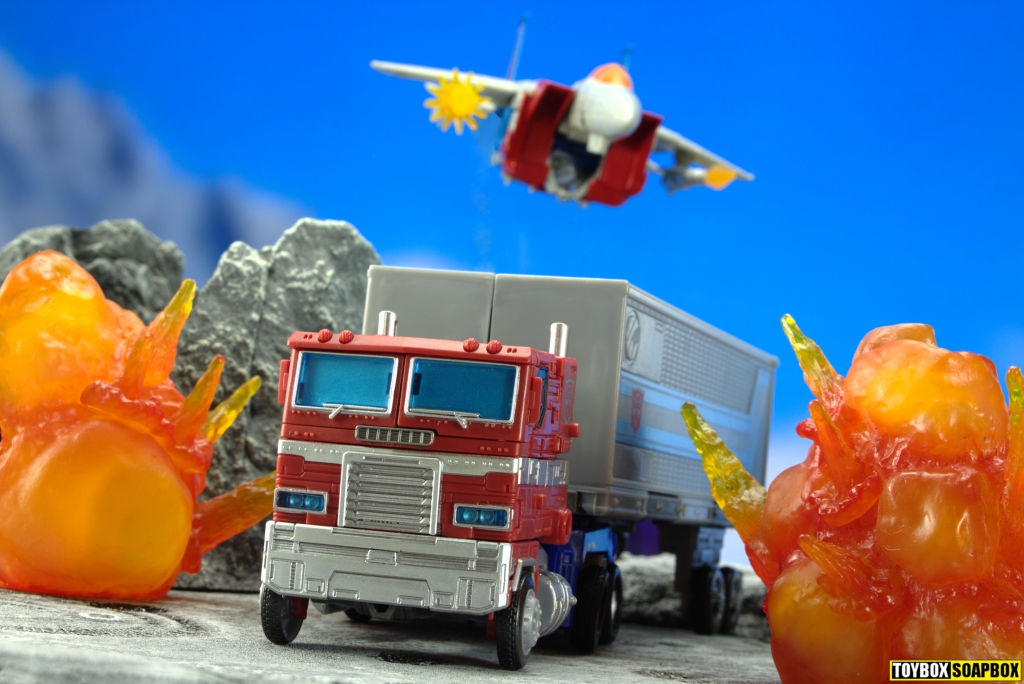 "I should have taken that job in Beverly Hills Cop."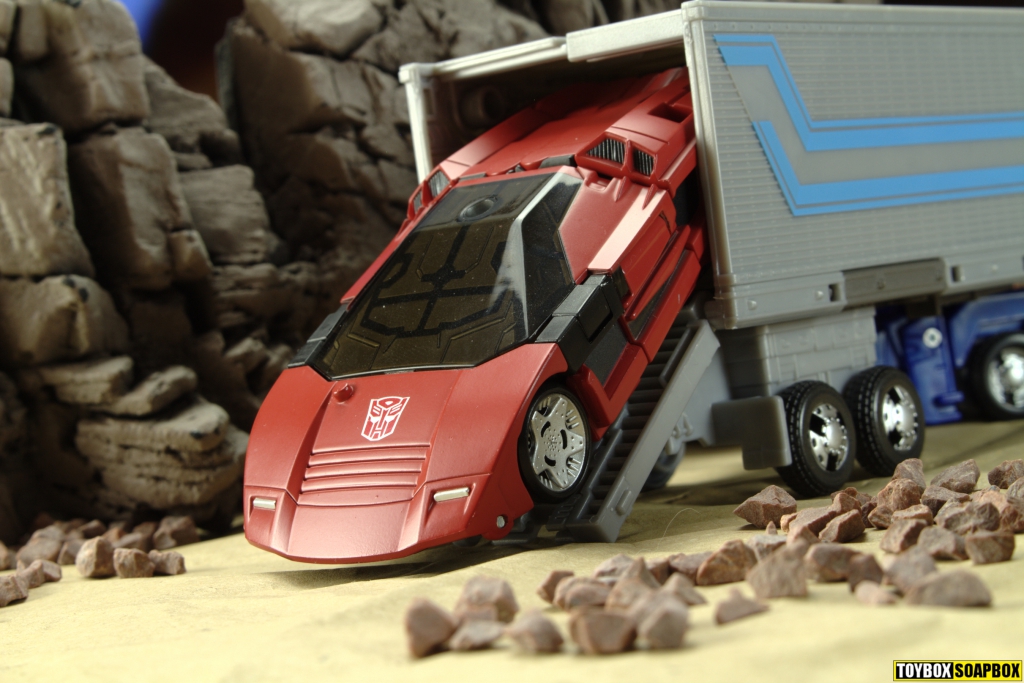 "When I clicked 'Prime delivery' – this isn't what I expected."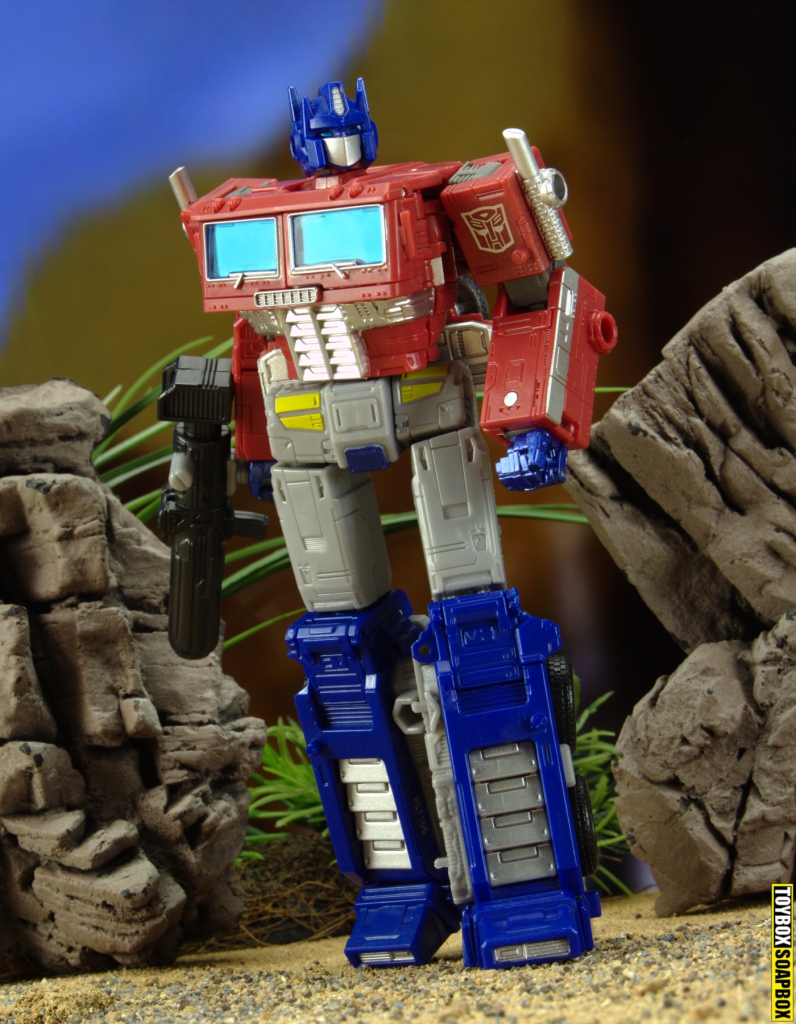 "Where are these kids who kicked over my bins?"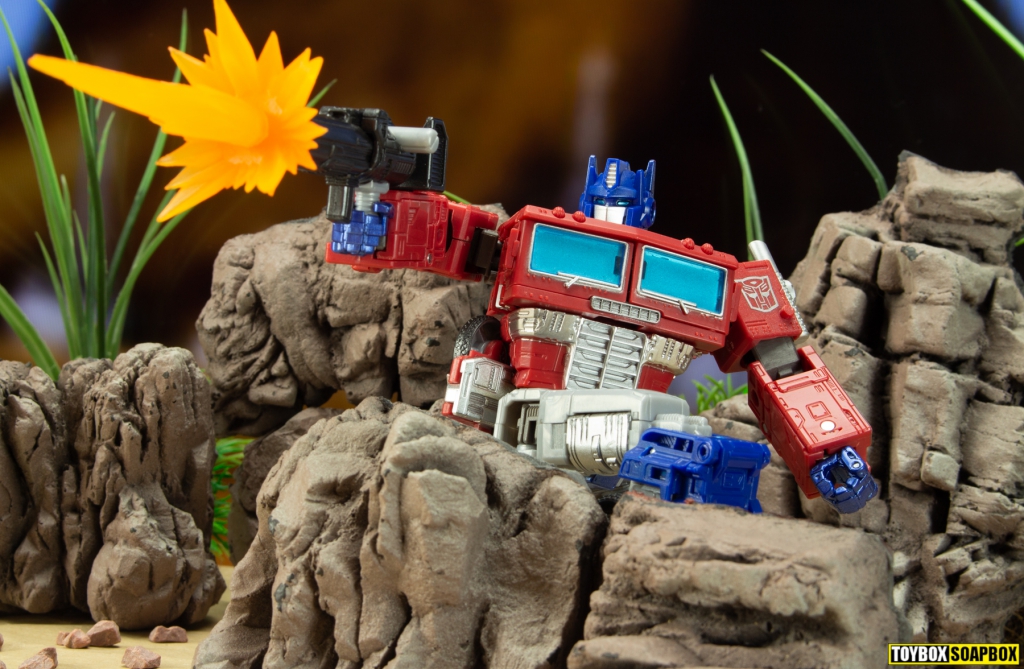 "You should see my high score on Operation Wolf."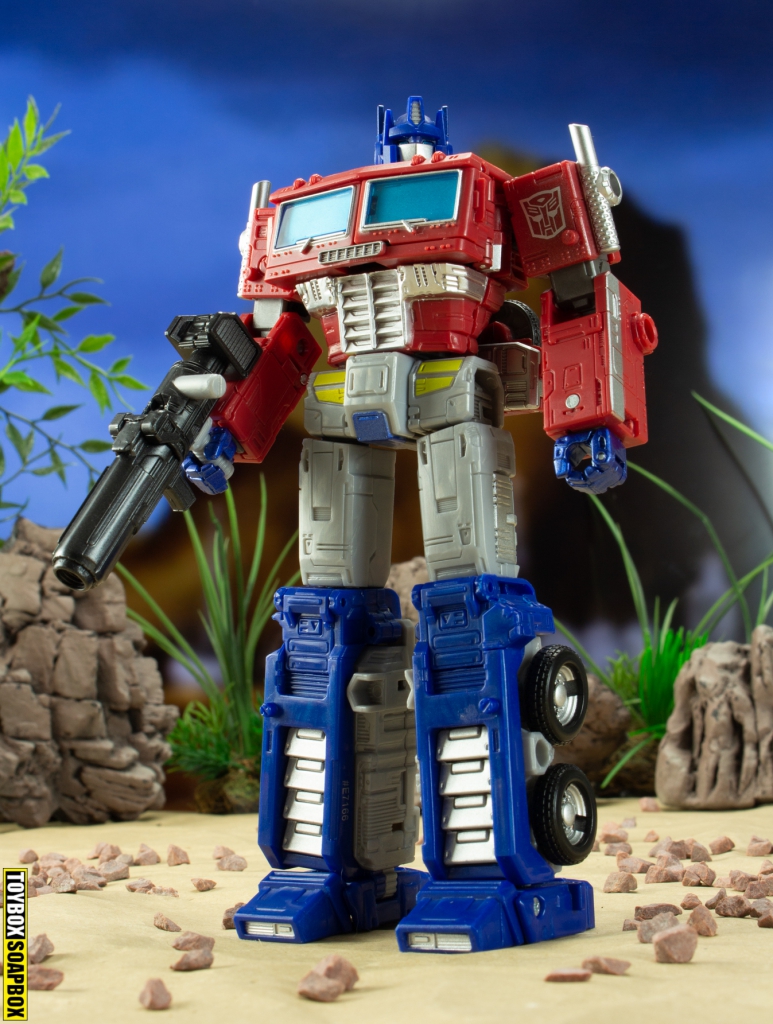 "Freedom is the right of all sentient beings. But looking this cool is all me."
"And Elita-1 used to complain that I couldn't multitask."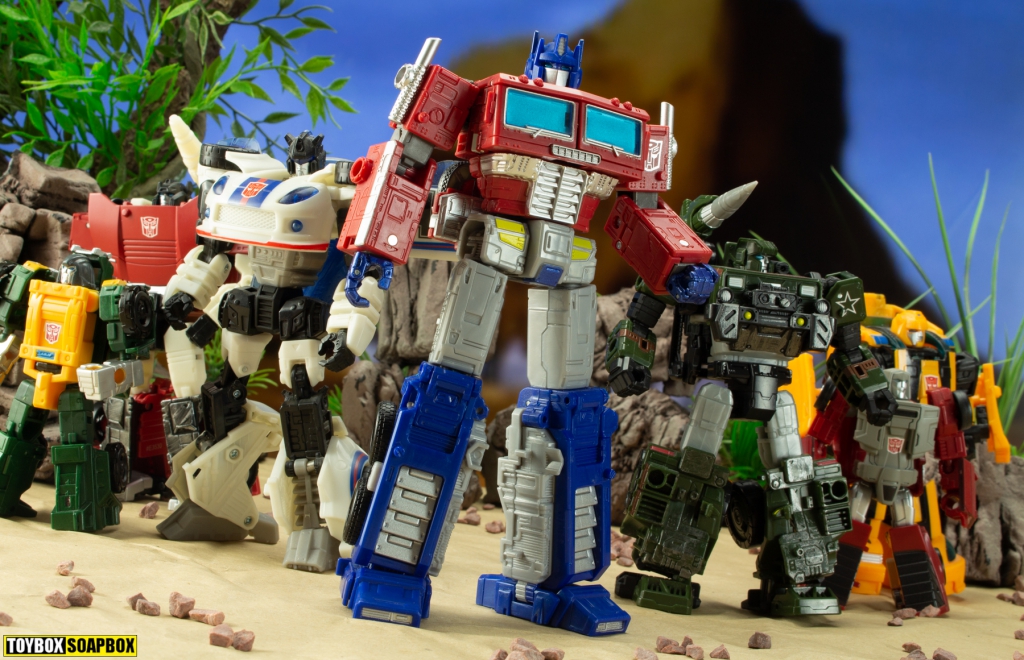 "I am Optimus Prime, and I send this message to any surviving Autobots taking refuge among the stars: We are here. We are waiting."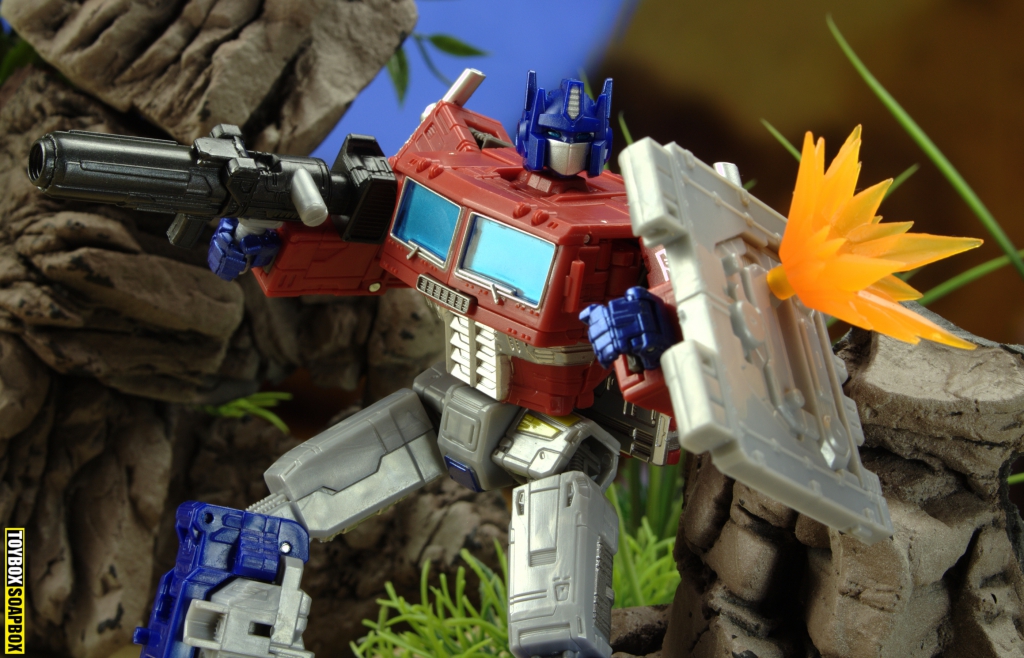 "You will never breach the indestructible trailer door!"
"I use this to light our darkest hour…when Wheeljack blows all the electrics in the Ark."
"You got the touch! You got the power!!!!!"
If you enjoyed this gallery then check out my other Earthrise galleries by clicking the links below.
Earthrise Starscream Photo Gallery