One of the best things about doing The Great Cybertronian Write Off is that its been a great excuse to pluck classic toys off the shelf, and in the opening two weeks myself, TFSquareone and Sixo have covered some of the most iconic Transformers ever released. Week 1 gave us the leaders, Optimus Prime and Megatron, whilst week 2 heralded the arrival of the Decepticon voted least likely to succeed – Starscream. People often complain that The Transformers focuses too heavily on 1984, but when you cast your eyes back at the toys it produced it's not difficult to see why the franchise returns to these cherished memories time and again like an ageing rock band playing it's greatest hits. It's THE banner year even if it's not necessarily your favourite. Week 3 promises some great additions to the lineup, but for now let's take a look at week 2 with this convenient roundup.
The calendar for week 2 went a little something like this:
Day 8: Starscream – @Toyboxsoapbox
Day 9: Bluestreak – @Sixo
Day 10: Thundercracker – @TFSquareone
Day 11: Ironhide – @Toybox Soapbox
Day 12: Skywarp – @Sixo
Day 13: Ratchet – @TFSquareone
Day 14: Buzzsaw & Laserbeak – @Sixo
Click on any of the above links to see the relevant review. Continue below and you'll find both of my contributions to week 2.
8 of 14 – Starscream.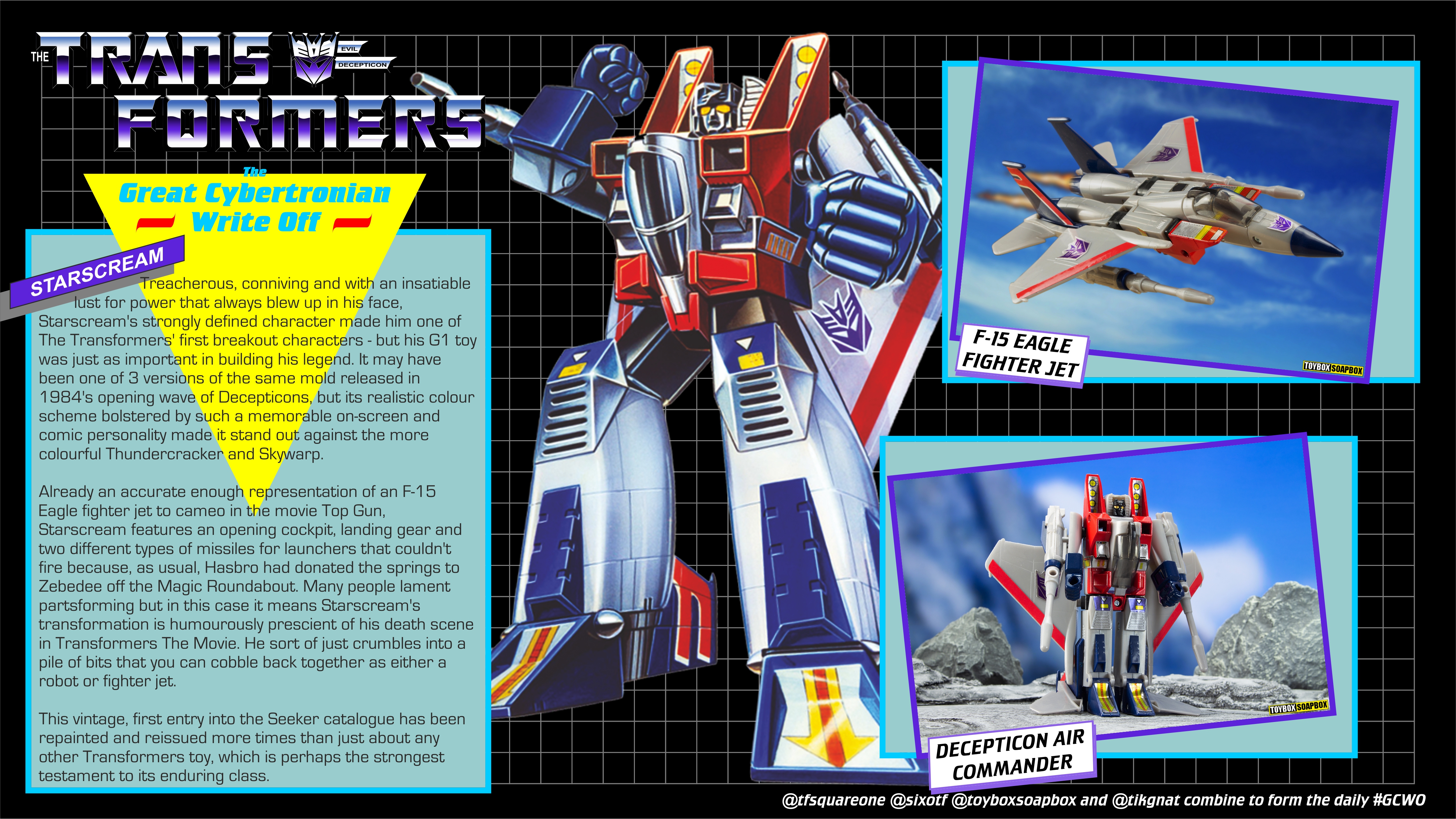 11 of 14 – Ironhide.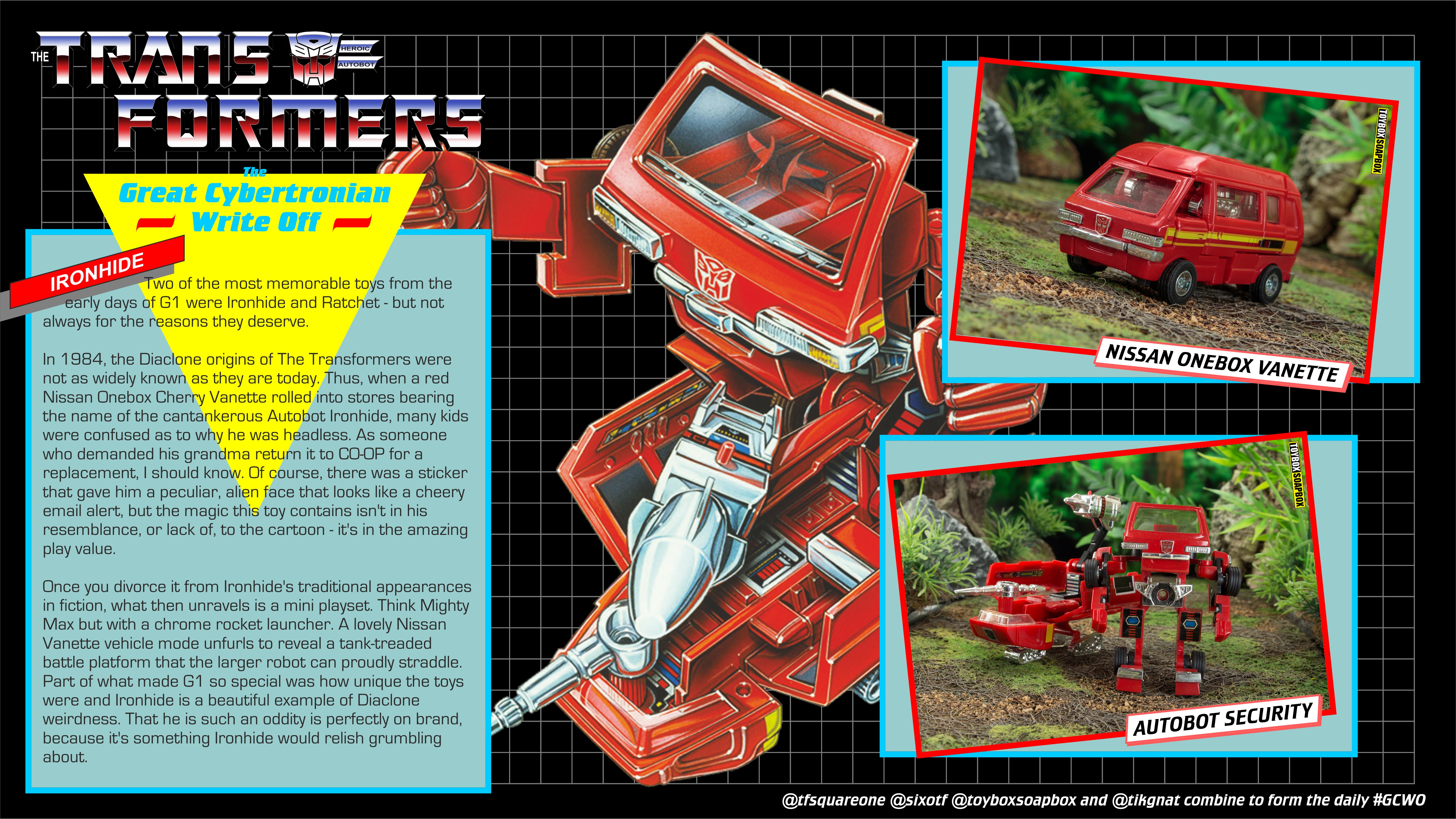 If you enjoy these reviews then you can stay up to date and see them as they are posted each day, across the various Toybox Soapbox, TFSquareone, SixoTF and Tikgnat – along with plenty of bonus material. You can also follow #GCWO wherever good hashtags are used. Check back next week for a roundup of week 3!