Back in 1985, one of the many mysteries surrounding the Transformers that would tantalise the imaginations of children was – "why is Tracks red on the back of the box art mural?" Or at least it did me. As a grown-up I know that the answer is of course that it was using the original Diaclone colour scheme (if you want to know more about red Track's origins then check out TFSquareone's excellent article right here) but the exotic idea of that Corvette Stingray toy in red has always stuck with me. Hasbro and Takara have taken it a step further over the years and released most versions of Tracks toys in red and parlaying it into a character all of her own – Road Rage. With Tracks landing in Kingdom, with an admittedly very divisive toy (and that's being kind), it was inevitable that Road Rage would follow and the only surprise here is probably how quickly that happened.
Road Rage is an exclusive and not part of the regular "wave" of releases, but is one I am very glad I was able to track(sorry) down. Scroll on to see a full gallery of images to help you make your own mind up on whether to buy.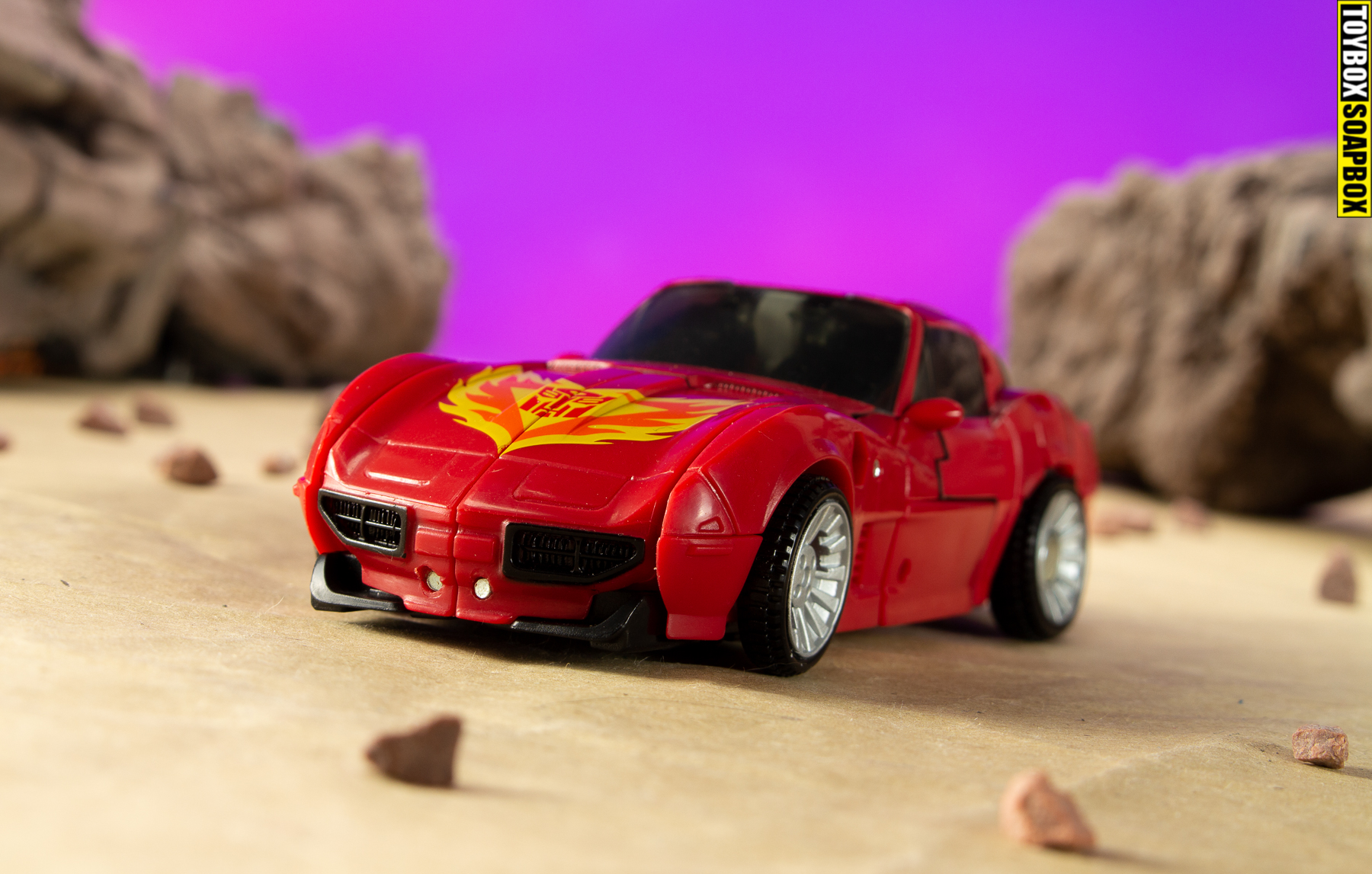 "Little Red Corvette!" (There's going to be a lot of this….)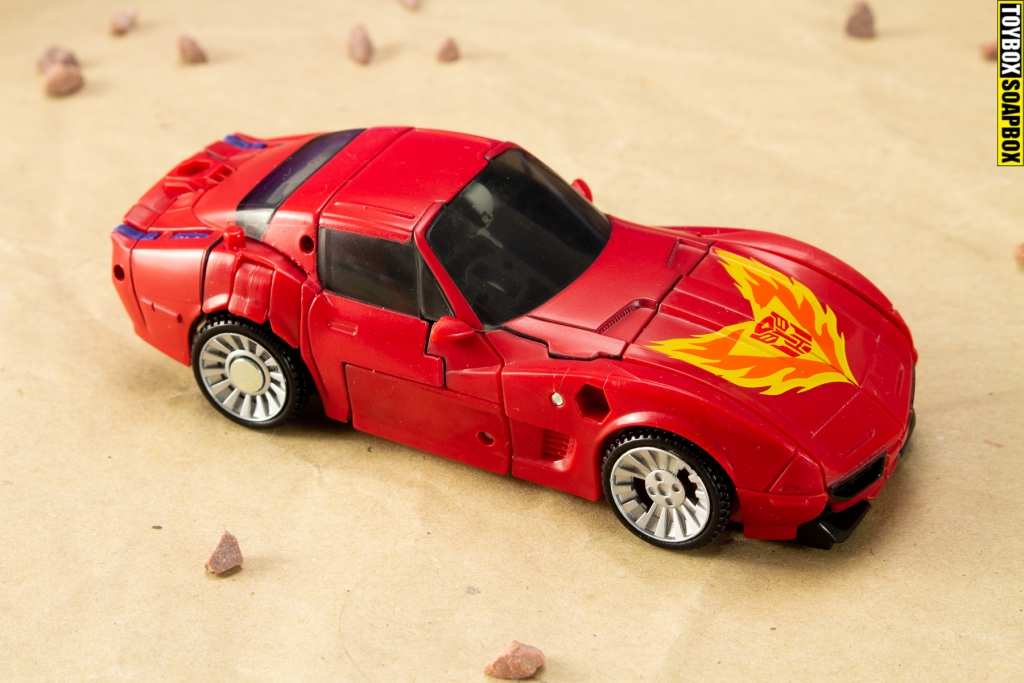 "And the ride, I say, the ride is so smooth…" (But not the transformation. That is hell.)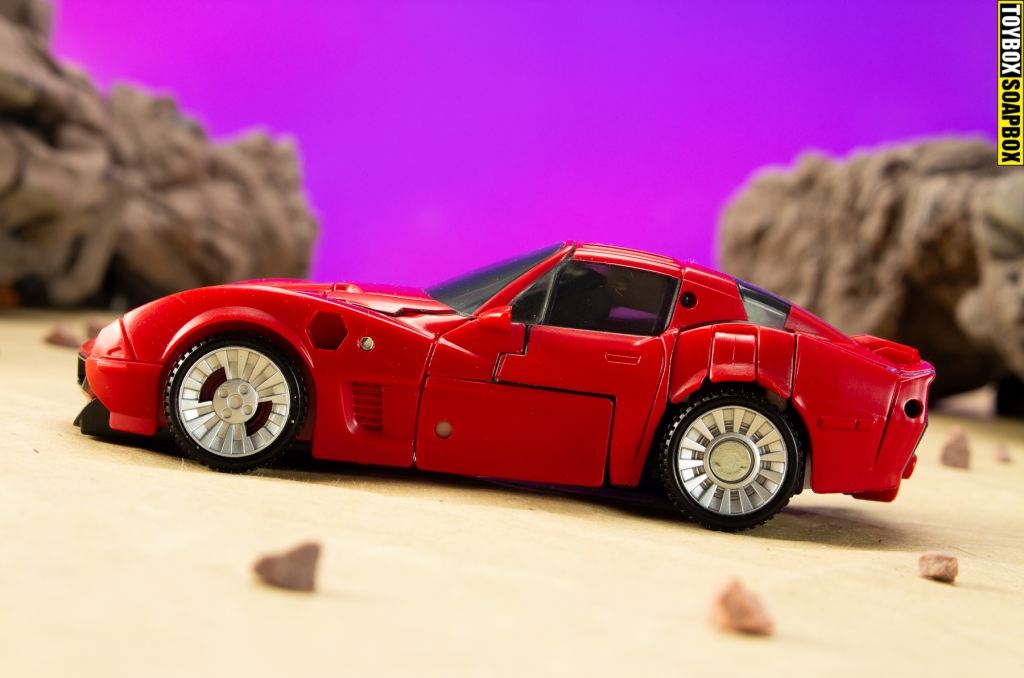 "I guess I should've known by the way you parked your car sideways…" (This is your fault for continuing to scroll)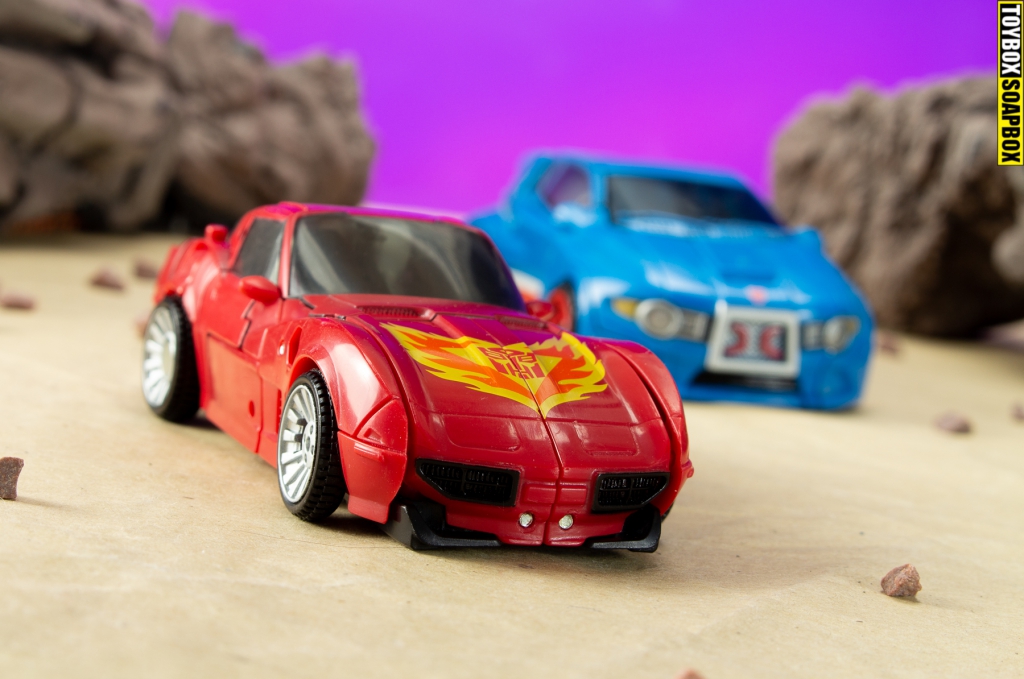 "But it was Saturday night, I guess that makes it all right And you say: "Baby, have you got enough gas?"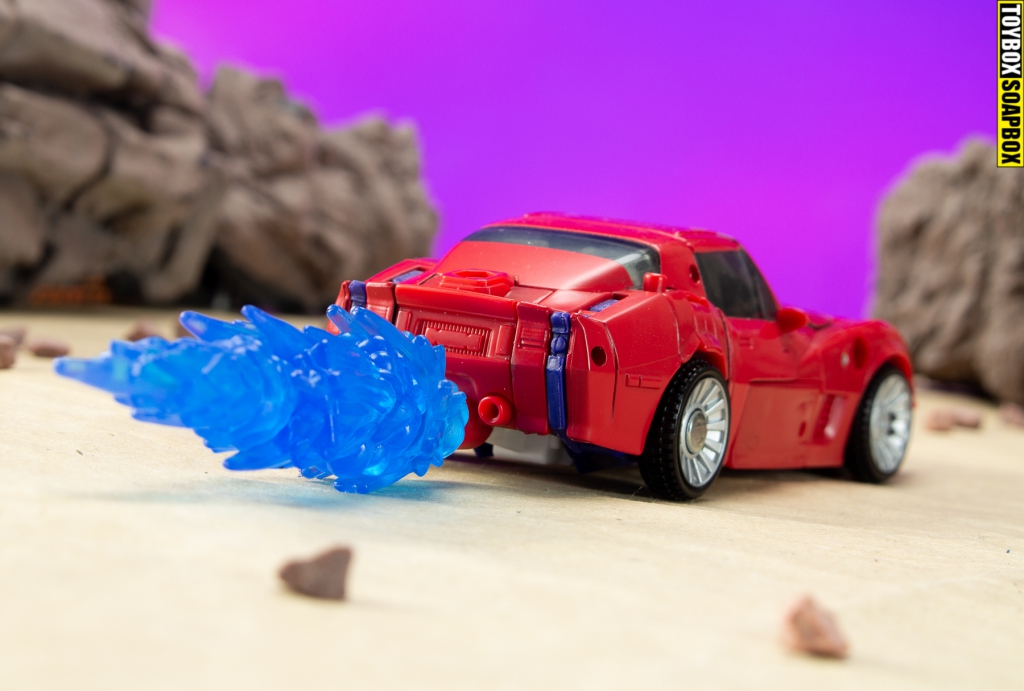 Blue…shh?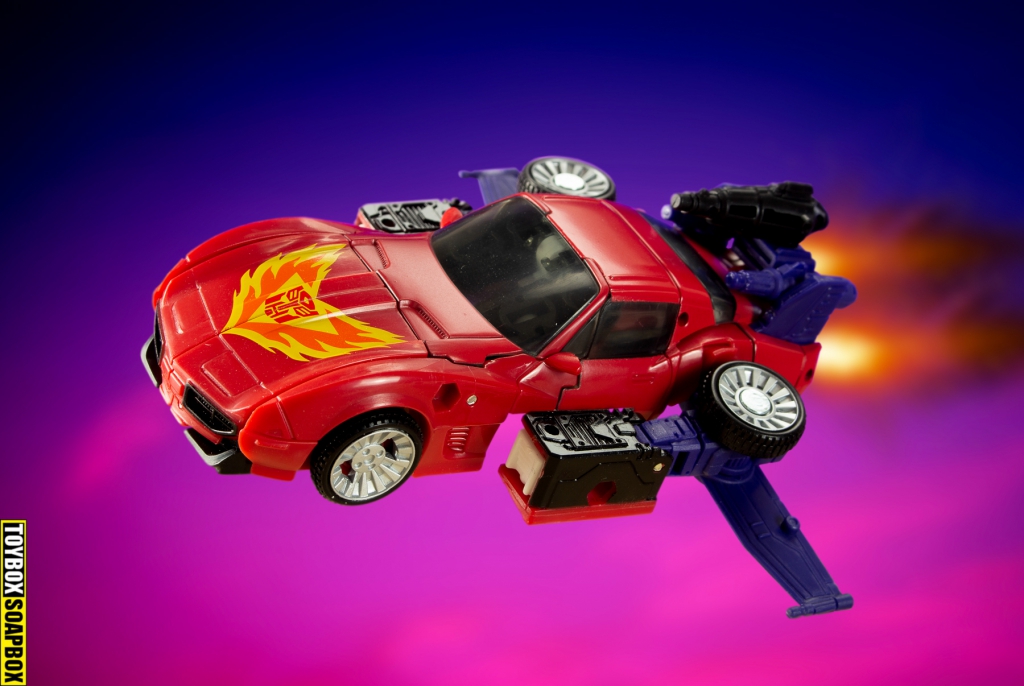 The flying car the future always promised us.
It's all over the front page, you give me Road Rage….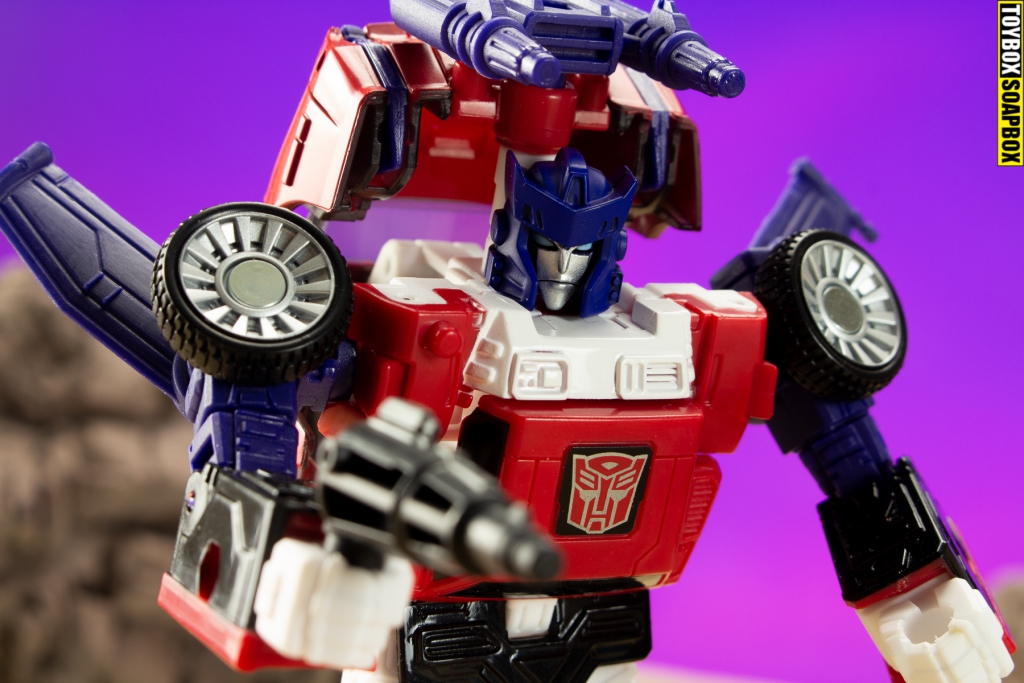 "Yes this is definitely a gun and not a Nik-Nak spray painted black."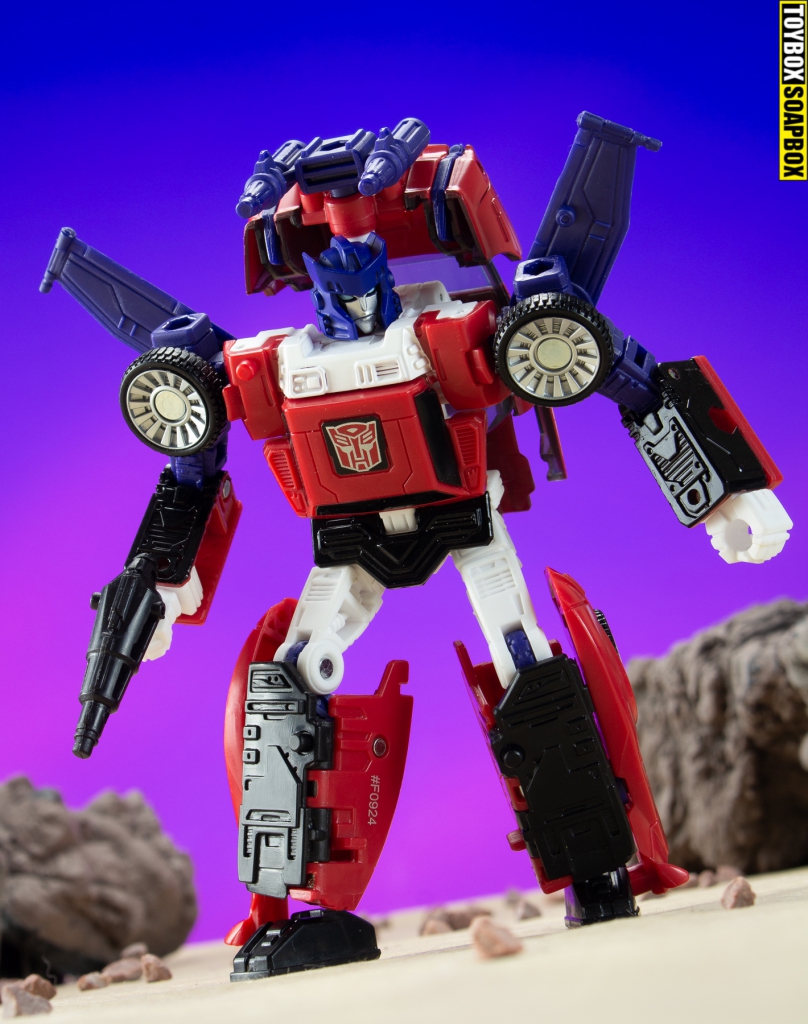 "Step by step. Oooh baby."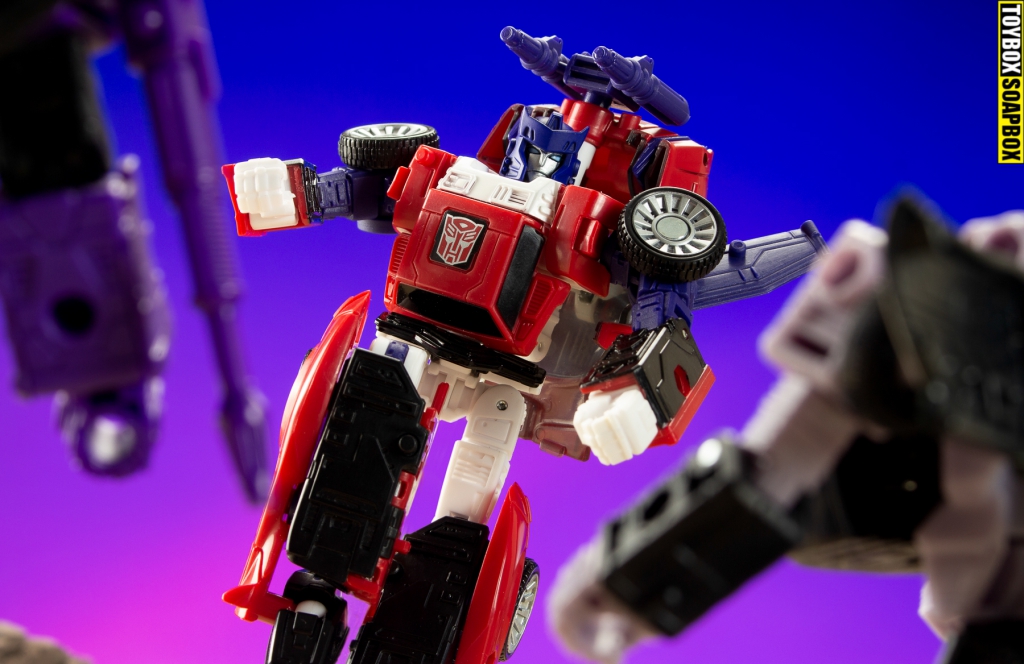 "Jump! For my love! Jump in…"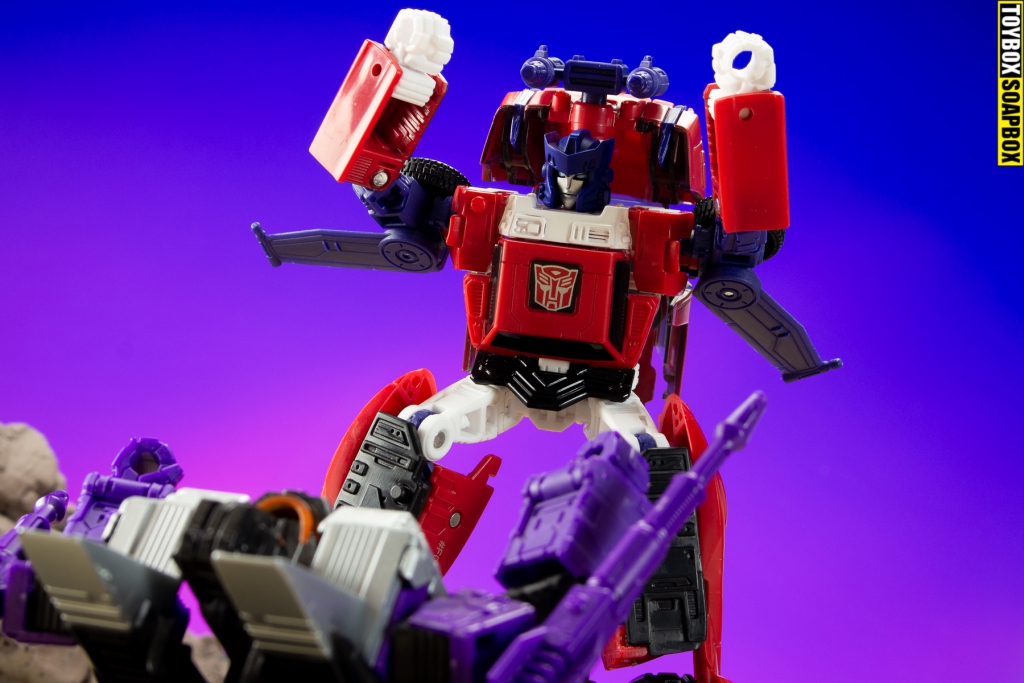 It's clobberin' time!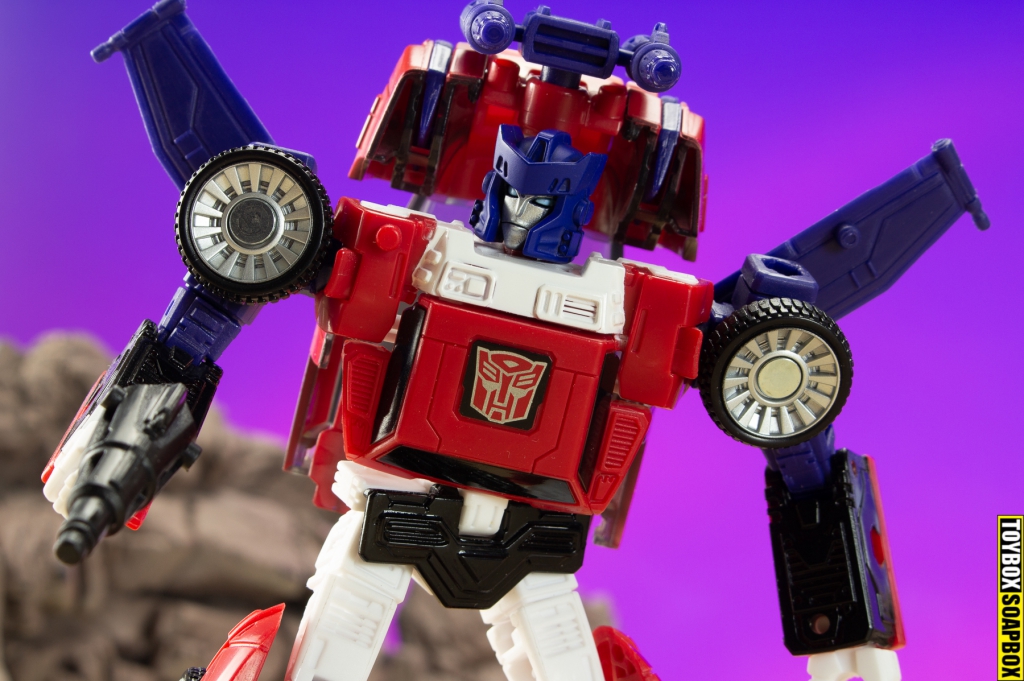 A Stone Cold Stunner of a head sculpt.
Road Rage is available now through various outlets. If you are in the U.K. then you can find her on sale over at Kapow Toys, via this convenient link: Kingdom Road Rage