This year has been a bad one, but Hasbro and Takara have tried their best to take away at least some of that pain. It's been a great year for releases with Earthrise going from strength to strength and the reveal of Kingdom promising to be one of the most exciting toylines in memory. I am all here for skeleton dinosaurs THAT CAN BE WEILDED AS WEAPONS. You know I love Jurassic Park, so this turns all the Autobots into their own Alan Grants waging their war against the evil Nedrycons. The line up looks superb and there's even Huffer. Yes, Huffer. We've got Huffer here. See, nobody cares….(except me).
Anyway, in an exciting twist, Takara have released an actual Super Megatron figure. For those unaware, or whom haven't read the TFwiki, Super Megatron appeared in the Battlestars Manga but never had a toy. Until now. I had originally had to cancel my pre-order but the amazing Kapow Toys were kind enough to send one over for some photos! And what a toy it is. I am sure this will land on many top 10 lists as the end of 2020 finally rolls around (hint, hint) which is doubly incredible considering it's a retool of that iffy Titans Return Galvatron toy. 
If you'd like to own your own Super Megatron then head over to Kapow Toys. And if you need more persuading – check out the gallery below.
"Peace through lockdown exercise."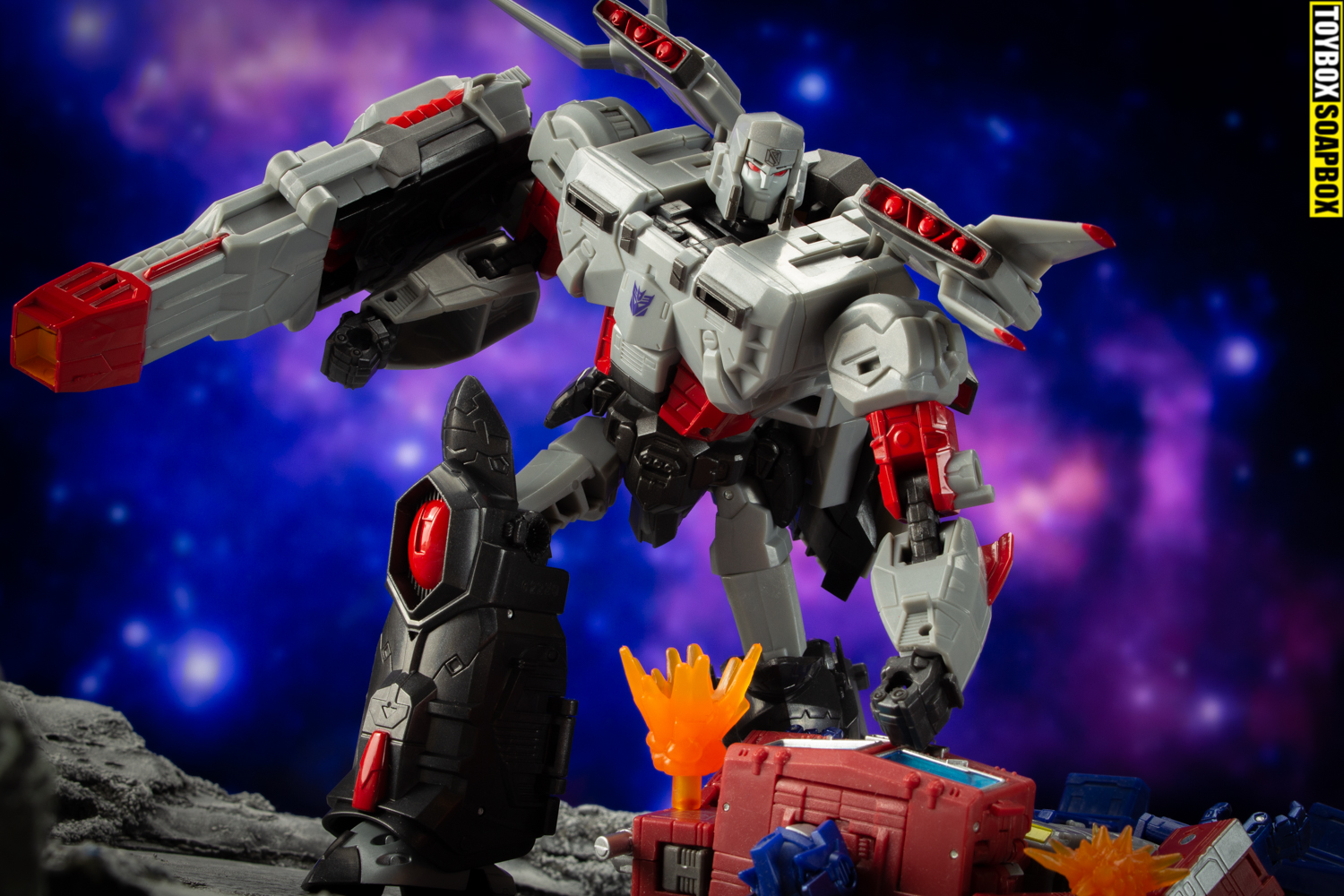 "I'm super, thanks for asking."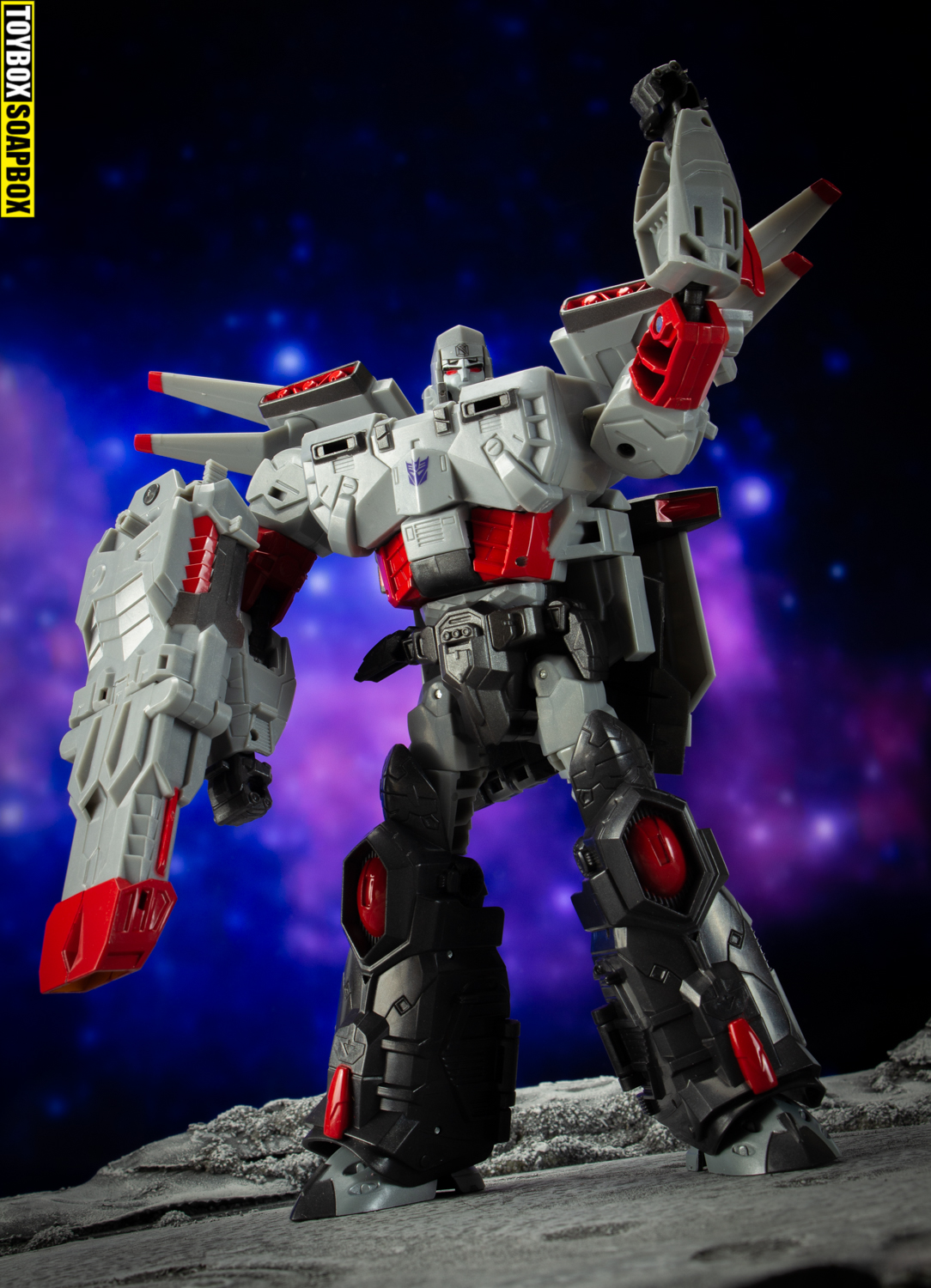 "Decepticons! Transform and rise up!"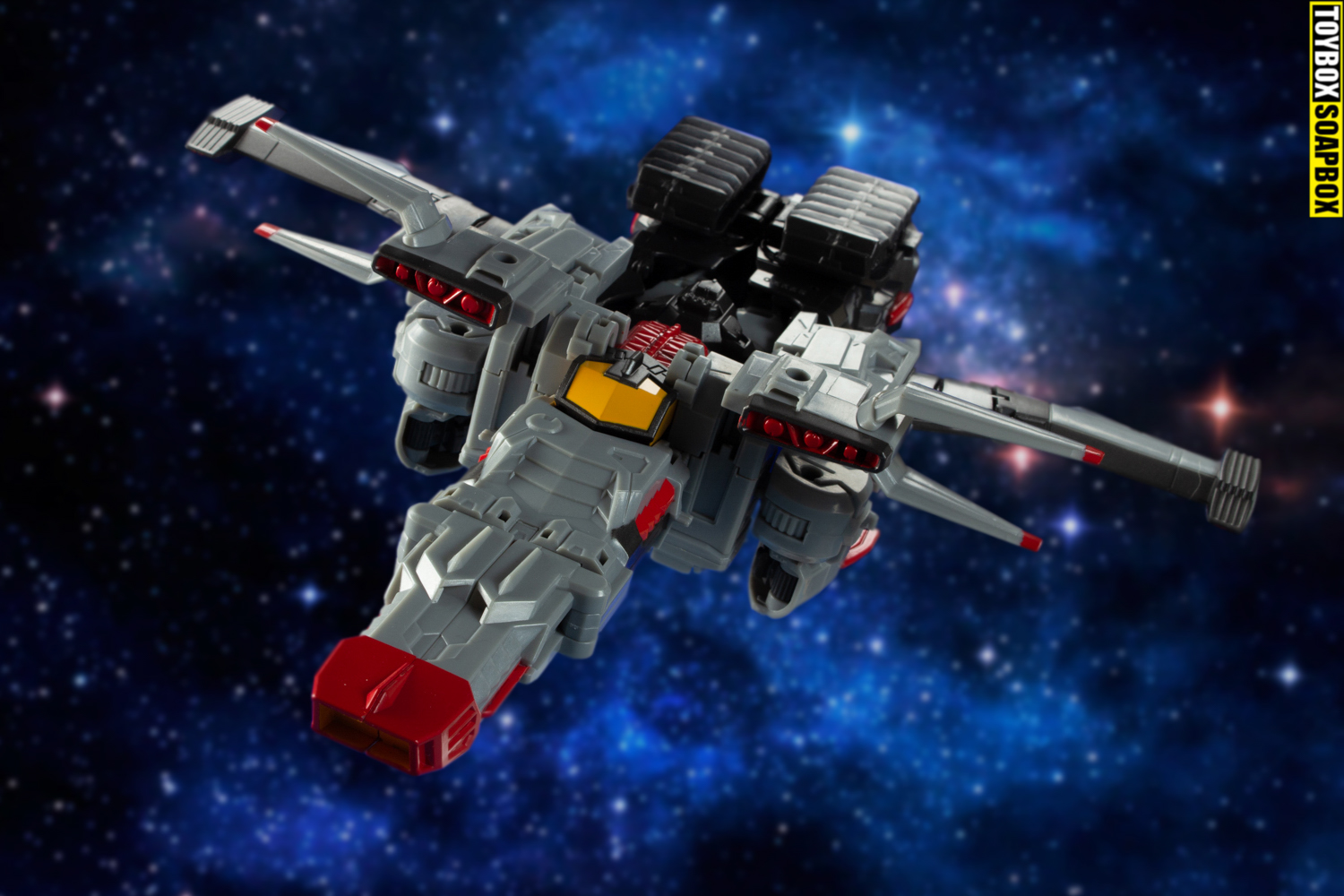 The flying pickaxe.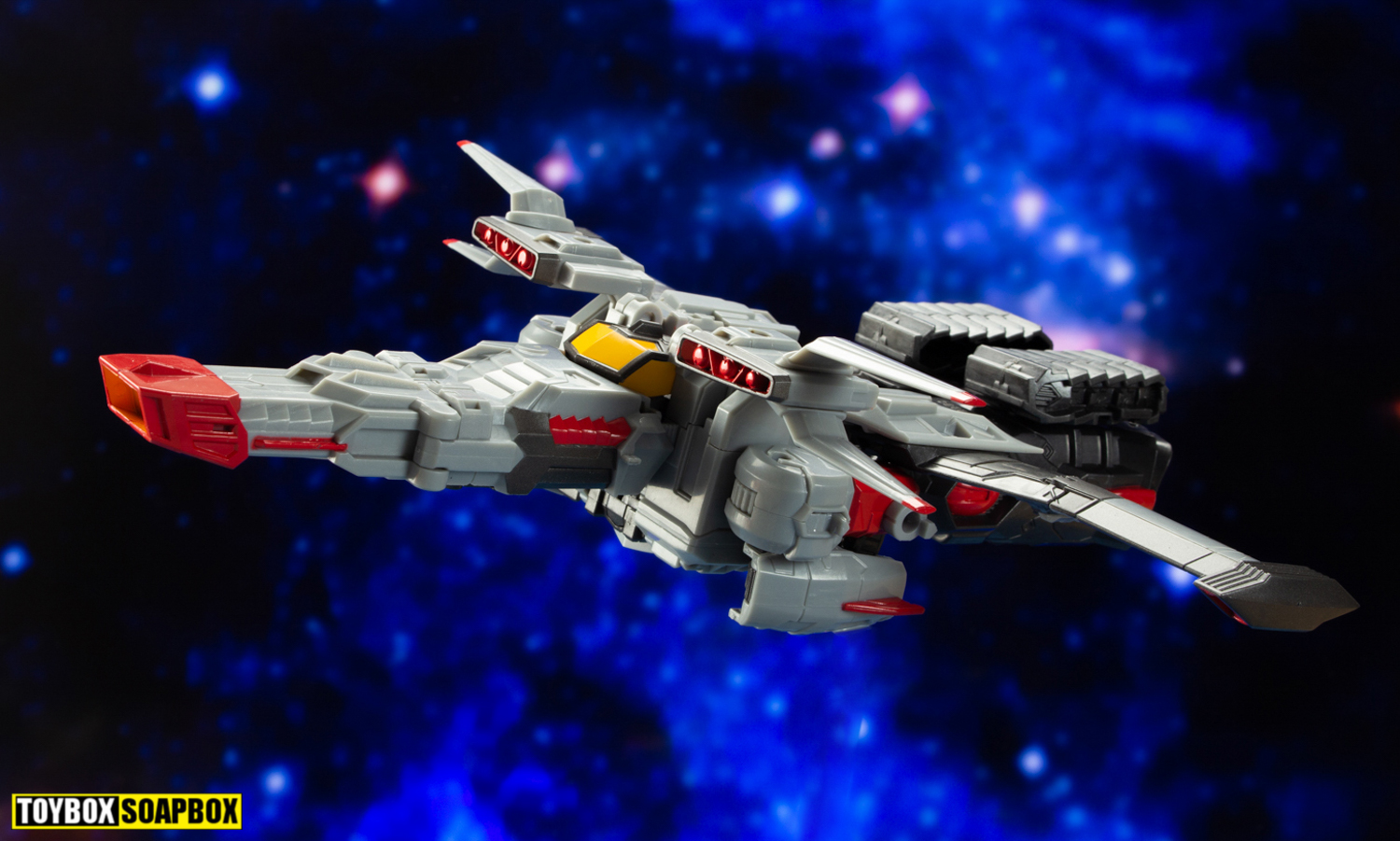 You don't need to be aerodynamic in space.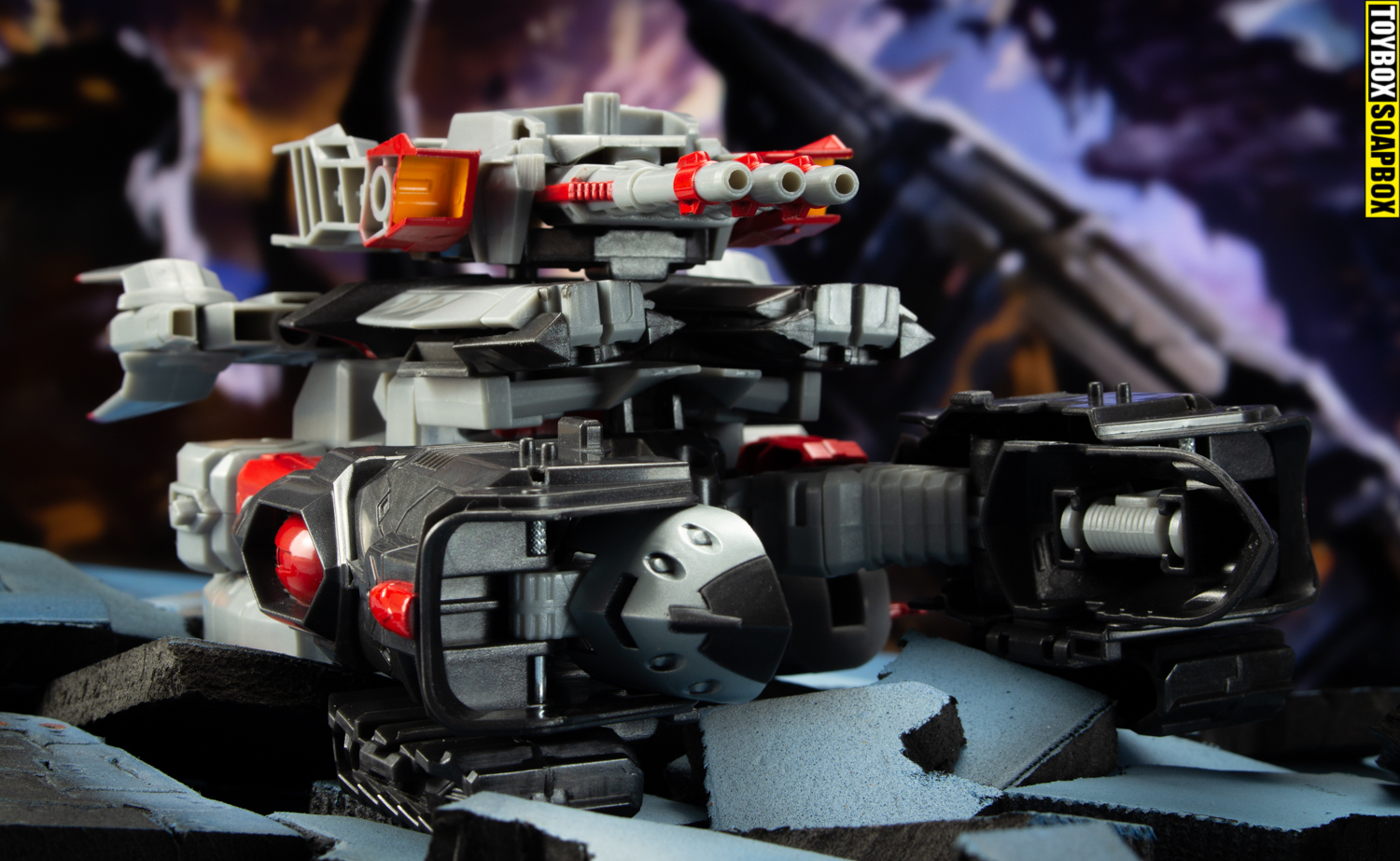 It doesn't need to make sense. It's got 3 cannons – go with it.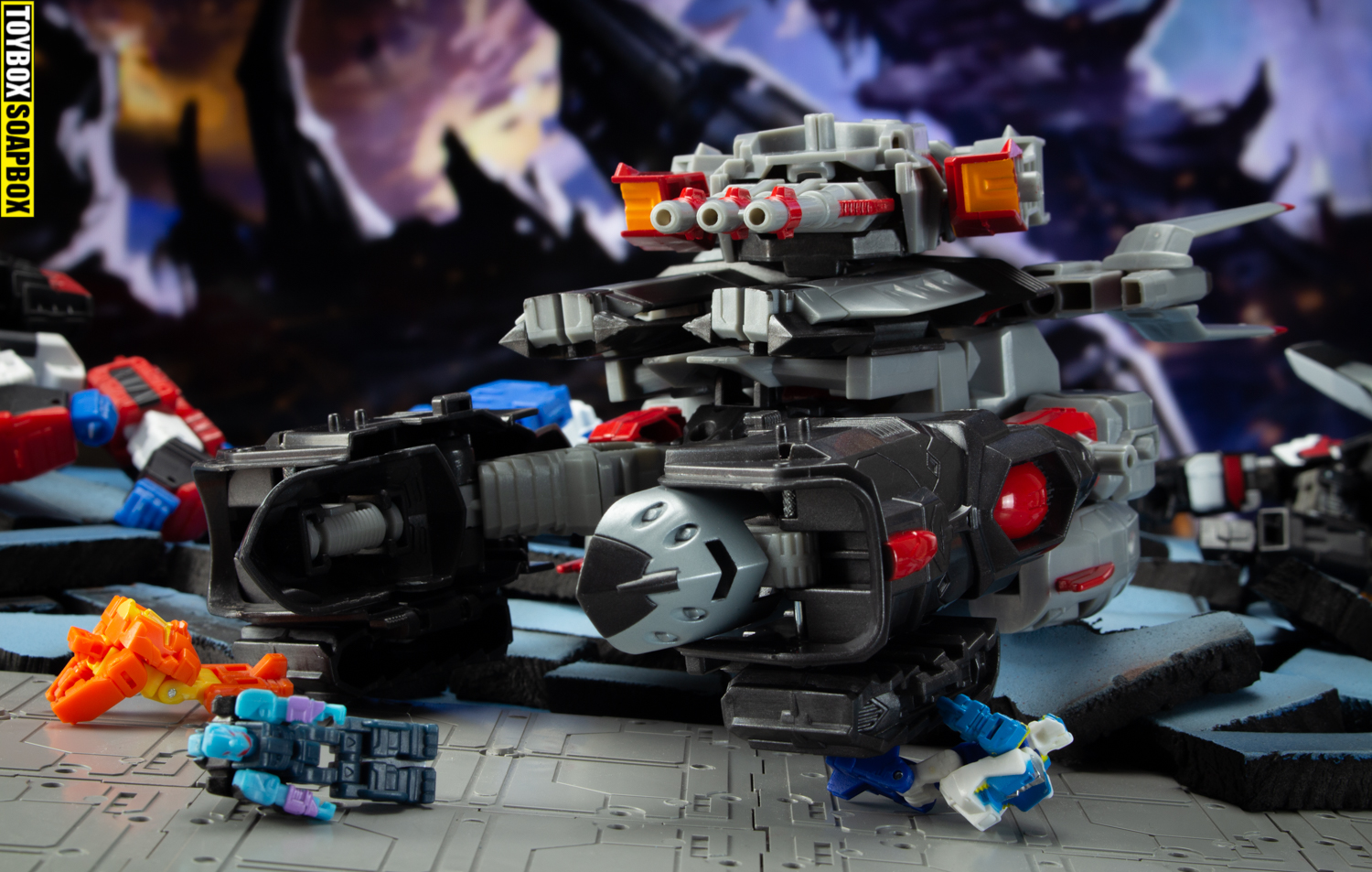 "The local Kwik-Fit was right. With these new tyres I can't feel any bumps in the road at all."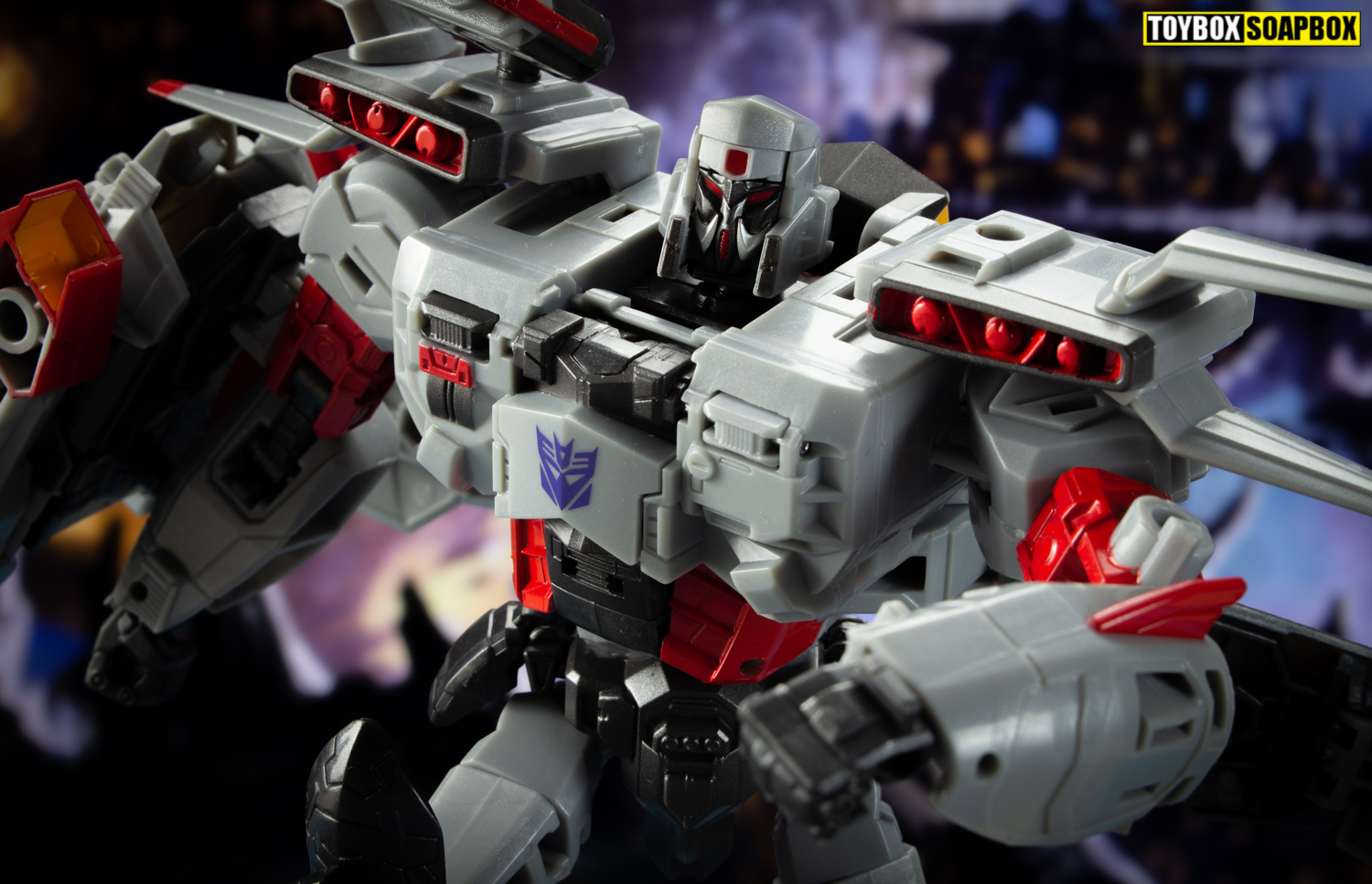 "There's something out there waiting for us, and it ain't no man. We're all gonna die."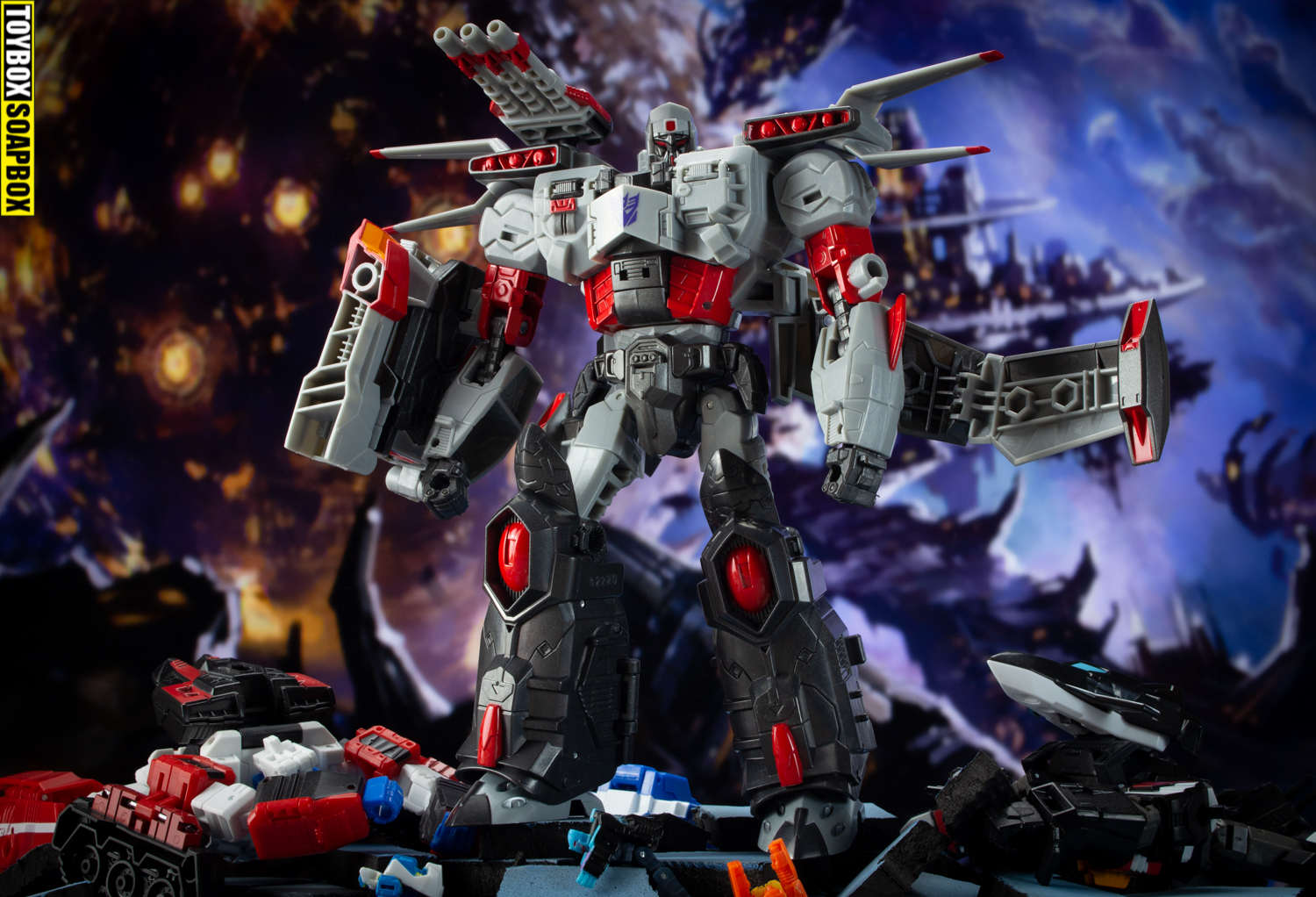 When you upgrade the firmware on your tablet and it suddenly works again.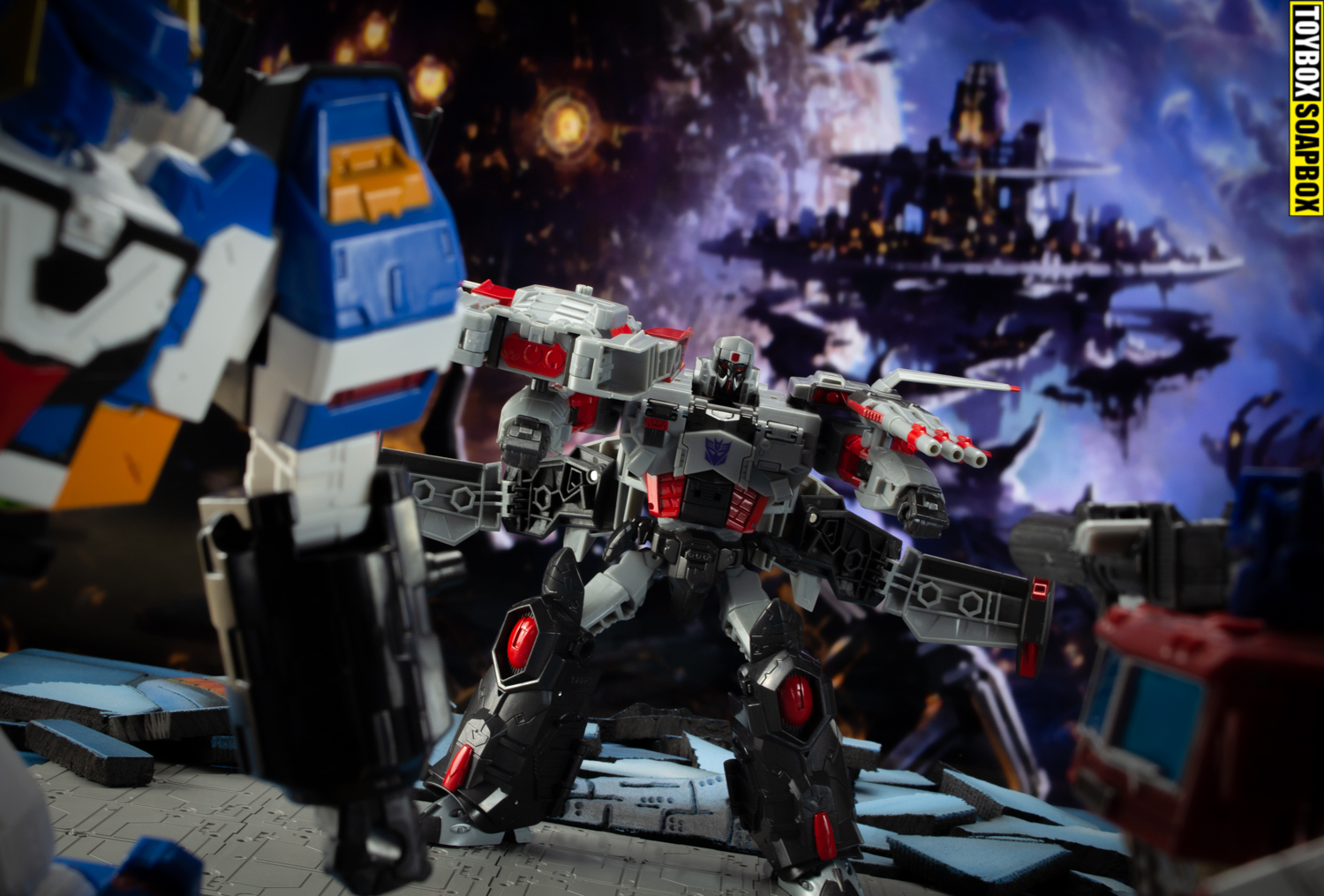 "I'm going to crush you…and throw you into the wind!"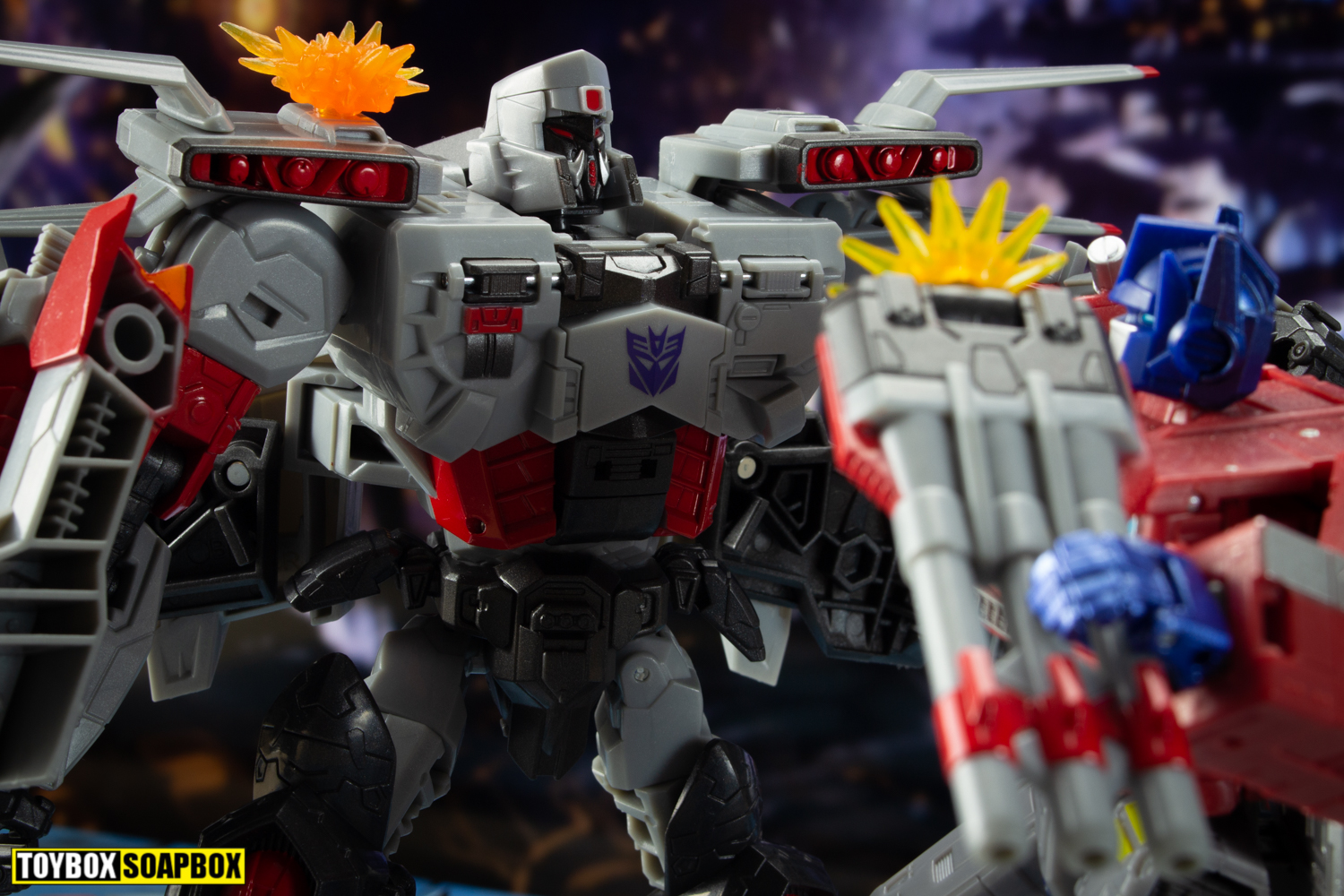 "GIVE ME YOUR FA…..SHOULDER CANNONS."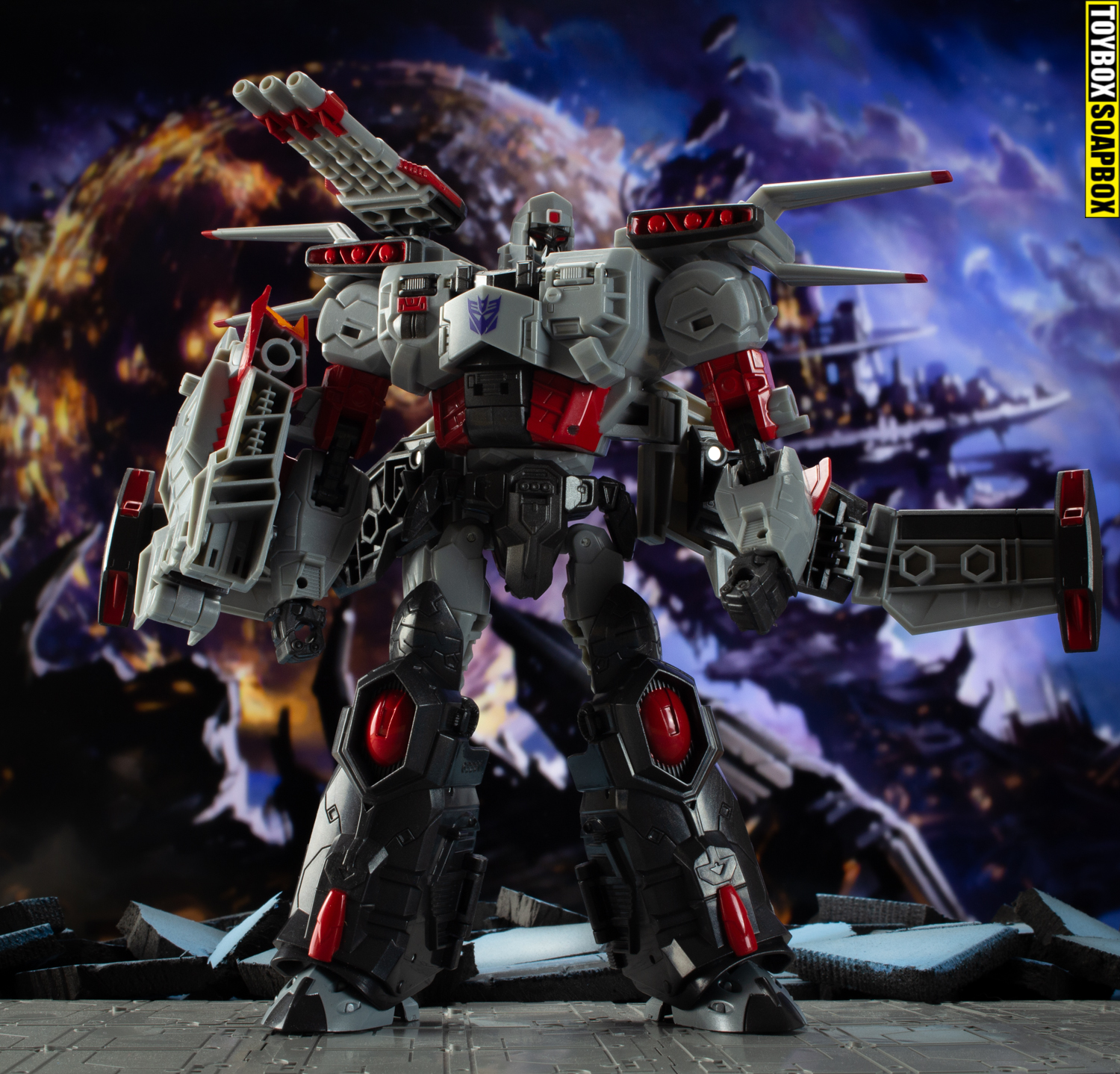 "Look around, everywhere you turn is heartache, It's everywhere that you goooooo…."
A huge thank you to Kapow for their generosity, and if you like Transformers, GI:JOE, MOTU, Figuarts or pretty much any other toyline, then head over to their website and check out their incredible selection of toys.